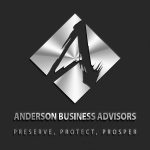 If you haven't watched "Triple Digit Flip" on A&E yet, you need to because it's tough to find real deals. What do you need to look at when analyzing properties and going through the numbers?
Today, Clint Coons of Anderson Business Advisors talks to Pace Morby, who shares his real estate investing secrets for 2022. If you haven't listened to Pace's first episode, go to Creative Financing Strategies with Pace Morby.
Pace is on a mission to bring others value and snuff out the fluff in the industry. He is known as the go to "subto guy" bringing creative strategies to the mainstream real estate investment industry.
Pace and his partner have amassed more than $32 million in buy-and-hold properties while operating wholesale, fix-and-flip, and other symbiotic businesses.
Also, Pace's high energy and no BS approach attracts loyal followers across social media. He is able to tell stories and crush it when closing sellers.
Highlights/Topics:
Highest and Best Offer: How much are you willing to pay for a property?
Wholesale vs. Cash: Seller is willing to work with cash or terms in competitive market
Secure Creative Financing: Structure loan the right way to buy deals and not overpay
Why? Sellers accept terms rather than cash because of tax liability and capital gains
Morby Method: Use better negotiation tactics or find lender to get a non-recourse loan
Cash Flow: Do you listen and follow Robert Kiyosaki or Dave Ramsey's advice?
Where to find off-market deals and comp listings? PropStream or BatchLeads
Triple Digit Flip: How to get selected and start in real estate for free with Pace
Resources:
Pace Morby Mentorship: http://subto.com/
Pace Morby Ebook: Subto Seller Spells
Pace Morby on Youtube: https://www.youtube.com/c/PaceMorby
Pace Morby on Instagram: https://www.instagram.com/pacemorby/
Facebook Group: Creative Financing with Pace Morby
Full Episode Transcript: 
Clint: Hey, what's up guys. It's Clint Coons here with Anderson Business Advisors. I promised you that I was going to bring back Pace and we were going to do episode two on the phenomenal methods he has put together to buy real estate. He's got his new show out on A&E called Triple Digit Flip. If you haven't watched it, man, I don't know what the hell you're doing at night but you ought to be watching that show because it's really interesting.
... Read Full Transcript