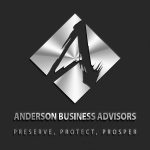 While sitting poolside, Pace Morby discovered the insane power of social media. Now, he has a huge following and landed three major clients by posting before-and-after photographs of his construction work on Instagram.
In this episode, Toby Mathis of Anderson Advisors talks to Pace Morby, who has done more than 7,000 renovations and built more than 150 new homes from the ground up.
Pace owns several businesses, including American Home Offers, which does 150 wholesale transactions per year, and Blue Acorn Development, which does 50 fix-and-flip deals per year. He owns about 130 single-family homes purchased through SubTo and Seller Finance; ConstantClose transaction coordinator business; Title Alliance of Phoenix title company; VAhub virtual assistant business; SubTo creative finance education business; BombCRM software business for new investors; and Driving for Dollars BatchDriven software business.
Also, Pace has three successful podcasts, Sunday Service, Wholesale Hotline, and Get Creative; a YouTube channel; and negotiating with A&E Television for a six-year contract to do a renovation TV show.
Highlights/Topics:
Creative Finance: Content that double, triples, and quadruples conversion rate
Day in the Life of Pace: Just a guy who wants to help everybody–come along for the ride
Estate Planning: Who do you trust to inherit and manage your properties?
Zero Equity, Loan Pain: Reasons seller sells at a discount or on seller finance
REI: Replace expenses with income
Ways to Wholesale: Direct to seller, referrals, and reviving dead leads
Previous Sellers: Where Pace gets private money to invest in more deals
Pace's Three Choices: Live on cash flow, reinvest, or pay down lender
Art of Storytelling: Craft and tell a story from experience, not the shame of not knowing
Frequency Illusion and Full Picture: To see it, it has to be relevant for anyone doing it
The Challenge: With no resources, money, or food–get a real estate deal in 30 days
Resources:
Using Cost Segregation in Residential Real Estate
Estate Planning – Living Trusts
Brain Teaser: Can you count the Fs in this sentence? Finished Files
Anderson Advisors Tax and Asset Protection Event
Full Episode Transcript:
Toby: Hey guys, this is Toby Mathis with the Anderson Business Advisors podcast. We have a good guest today. Welcome, Pace Morby.
... Read Full Transcript