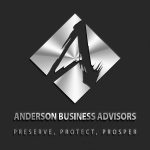 In this episode, Clint Coons of Anderson Business Advisors welcomes Brian Bradley, Director/Partner at Bradley Legal Corp. He's also the director of the Asset Protection Council.
Brian explains what offshore trusts can and can't protect you from (not divorce!), who is the right candidate for offshore trusts, and why he recommends the Cook Islands and hybrid trusts. Brian tells us why and when you might need to "break the bridge" that ties you to your money in case of a doomsday lawsuit that will literally take your entire legacy from you. In most cases, when someone comes after you and discovers your money is offshore, particularly in the Cook Islands, 9 times out of 10 they settle or back off, because of the high likelihood of losing against this scenario.
Do your research, vet the organizations setting up your trust, and do all this before getting into any trouble, because coming to set up a trust after any litigation has begun is like getting insurance after a car accident.  Plan ahead!
Highlights/Topics:
Who is the right candidate for an offshore trust? High unprotected income (over $1M), doctor/surgeon, rental real estate in multiple states, at high risk from doomsday lawsuits
The Cook Islands – benefits for tax-neutral trusts
Hybrid trusts and your position
Swiss bank accounts – they can be overkill and burdensome
Protecting your assets from doomsday lawsuits
Only about 20 states recognize asset protection trusts – so hybrids are better
Questions you should ask when vetting
Hybrid trusts and the IRS
Asset protection trusts do not protect you in divorce court!
Resources:
Asset Protection Council Website
Full Episode Transcript:
Clint: What's up, guys? Hey, it's Clint Coons here. In this episode, what I wanted to do is interview someone when it comes to trust planning, especially offshore trust planning. I get a lot of questions about this periodically on certain videos.
... Read Full Transcript