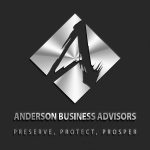 If you're an investor and you're worried about interest rates, and don't have a ton of cash, what products are out there for financing your purchase?
On today's episode, Clint Coons of Anderson Business Advisors talks to Rick Floyd, Executive Vice President of Homebridge Financial Services. Rick explains some of the basics that you'll find in the agency space, such as the typical Fannie/Freddie guidelines, but there are also options out there for investors such as the non-qualified mortgage that has very different requirements and doesn't carry some of the limits and restrictions you may find in the Fannie/Freddie underwriting.
Highlights/Topics:
Background on Homebridge Financial
The traditional Fannie and Freddie guidelines
Avoid common mistakes investors make – talk with your advisor, and make sure they are looking at your 'big picture'
How important is 'seasoning' of cash – it should be able to be sourced
Portfolio loans use Fannie and Freddie guidelines
Non-qualified mortgages – qualifying, terms, cap limits, rates, and other details
HELOCs- only on primary residences, not on investment properties
What does the next year look like for investors? Lack of inventory is the biggest problem
One last question -nonQM property transfers- it's not an issue
Resources:
Full Episode Transcript:
Clint: What's up everyone? Hey, it's Clint Coons here. In this segment, what I wanted to talk about was lending because we know how difficult it is many times when interest rates go up. If you're an investor, you're struggling, trying to figure out how to put that deal together, and where that money's going to come from, well, that could be a problem to hold us back with our real estate investing.
... Read Full Transcript