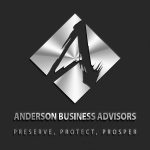 In this episode, Toby Mathis of Anderson Business Advisors welcomes John Anderson, an attorney from Anderson Advisors.
John and Toby discuss the need for a living trust – and why you don't have to have an enormous "estate" to have a trust. Trusts provide protection from going through probate court, which is expensive and time-consuming, possibly taking 2-4 years to get through.  Your living trust can also have a third-party trustee such as a bank or attorney that will look out for your interests and wishes once you pass away.  This protects your descendants from having to deal with probate, and even prevents them from fighting amongst each other (or fighting with another sibling that is acting as trustee) for your estate.
Highlights/Topics:
John Anderson's background and early years
A few interesting stories from John's experience
Probate – challenges and specifics
Living trusts to avoid probate court
Dynasty trusts for multiple generations
Trusts and the court system
Advice: Give your younger kids and grandkids some inheritance, let them play around with it
Resources:
Full Episode Transcript:
Toby: Hey, guys. This is Toby Mathis. You're listening to the Anderson Business Advisors podcast. Today, I have John Anderson on. He's actually an attorney at Anderson. John Anderson at Anderson. He focuses specifically into the trust area and has a long history in that area.
... Read Full Transcript