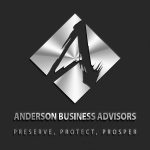 Are you a landlord who has their fair share of horror stories? Do you need help evicting tenants, or finding and placing the best tenants? Who should you be renting to so that you don't bring tenants in and then have to kick them out later?  Applicants can be nice or be nightmares.
Today, Clint Coons of Anderson Business Advisors talks to David Pickron, President of Rent Perfect, an investigative screening company that helps clients onboard tenants from the initial background check to leasing and payment collection.
David is a licensed private investigator and landlord who manages several short- and long-term rentals. Also, he hosts the Rent Perfect Podcast, which offers the latest industry news and provides expert tips on how to manage properties.
Highlights/Topics:
How much is a good tenant worth? The key to managing your own cash flow.is to have stable tenants.
What's going on with moratoriums to collect rent? The government wanted to pass another one, but it did not go through. Landlords are partners with the government right now because they can't evict someone or take their property.
How do landlords protect themselves? They want long-term renters and holds to set it, forget it, and let them go.
What can landlords do to find the right renters? There are still a lot of regulations stacked against landlords, and there are a lot of courts that are withholding data.
Why did credit bureaus pull off all evictions, judgments, and liens? They were getting sued for putting the wrong data on the wrong people's files
Have you heard of that new Experian Boost? They're realizing that they're not giving us all the information we need on those credit bureaus. They're allowing consumers to start reporting their own credit to their own credit bureau.
If you are screening a tenant, can you find out if they were evicted because they weren't paying rent during the pandemic? There's an eviction moratorium, but some people could be or were evicted because of set parameters.
Why ask tenants for 12 months of bank statements? It shows if they paid their rent or prioritized spending money on other things, such as a new boat.
What are detailed criteria? Exactly who qualifies for your property so everybody's treated the same. Don't allow anybody with a felony record within the last 5 years or misdemeanor within the last 3 years; or collections against landlords for the last 2 years.
What is fair housing? If they have a criminal history, do an individual assessment – How long ago did the crime occur? How old was the person when they did it? Have they been in any rehabilitation that they can prove? Does this affect your property?
What does Rent Perfect offer? No more waiting for checks in the mail, no more dropping off checks. It's a complete platform and helps you find that right renter.
How much does Rent Perfect cost? There's a one-time $4.95 signup fee. Applicants pay for everything else, such as $39 for the background and credit checks.
Resources:
Rent Perfect Landlord Registration
Sample Criteria: Email info@rentperfect.com.
Rent Perfect: 877-922-2547
National Real Estate Investors Association (REIA)
Arizona Multihousing Association (AMA)
Paycheck Protection Program (PPP)
Full Episode Transcript: 
Clint: Hey, guys. Welcome back here. I got a great episode now in store for you today. In this episode, what I wanted to do is step outside what we normally talk about—asset protection, tax planning for real estate investors—and talk about something that we all need and that's tenants. Now you know that when you're bringing in tenants, especially after the pandemic, there's a lot of questions out there because we have people that have not been paying. How are we going to screen these tenants?
... Read Full Transcript