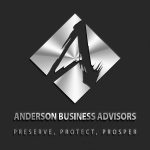 What does every real estate investor need to know in 2021? Obtain the right insurance at the right time for your properties. Make sure if something goes wrong, you're protected.
Today, Clint Coons of Anderson Business Advisors talks to Shawn Woedl, President and CEO of the National Real Estate Insurance Group (NREIG). Shawn's responsible for overseeing all aspects of the agency specifically focused on maintaining strong carrier and industry relationships, developing new and innovative product offerings, and managing internal sales and service processes. He is an industry-recognized speaker and educator with an emphasis in commercial property insurance
Shawn has helped grow NREIG into the largest insurance program in the country, insuring more than 88,000 locations. Through Shawn's efforts, NREIG has expanded to accommodate investment properties up to 20 units, vacation rentals, and non-performing notes. He has enhanced coverage options for terrorism, earthquake and sinkhole, tenant protector plan, and cyber liability to fill gaps that investors may experience in their property and liability coverage.
Highlights/Topics:
If you're going to be a landlord, you're going to buy property, and you're going to hold it long-term, what type of policy or coverage do you need? At a minimum, you need property and liability coverage.
What's covered and what's not? Not every carrier is the same. Read your policies to figure out vacancy versus occupied provisions.
A tenant's pet gets sprayed by a skunk, and everything smells like skunk. If I'm a landlord and the tenants vacate, how do I protect against that type of event? Require your tenant to carry renter's insurance and make sure that the policy has a provision that covers damage by pets.
What about toxic mold? Most property policies do exclude that completely. Build into policies at least a sub-limit. If a lender says you've got to have limited mold coverage, that sub-limit will provide enough coverage to satisfy them.
When I build out my portfolio and have eight properties, do I need to acquire a separate policy for each property, or can I get an umbrella policy that covers everything? You don't necessarily need eight policies for eight locations. Doing that puts you at the mercy of the underwriter on what they want to assign as property and liability rates for each risk.
What about an excess liability policy? There are two options: Umbrellas go over multiple lines of coverage, and excess liabilities go to one line of coverage.
Would we use the word, 'additional insured in this policy' anywhere? The only place to put additional insured or who would be listed as additional insured would be your lender.
Do you need to see documents when doing this? What do you need from the client to put something like this together for the policy? No closing documents. Carriers don't ask for that. They're okay with just what the insured provides.
When we're setting up structures, anonymity is important. You'll put it in the name of the trust, that's no big deal? It's in the name of the trust, but you can list the trustee in the name insured in addition to that actual trust name.
Is there a special type of policy you need with an Airbnb? Not really. The Airbnb industry took the insurance industry by storm. For the longest time, trying to obtain insurance coverage for an Airbnb was difficult because liability exposure was written differently. Insurance coverage is not cheap on the liability side.
Resources:
National Real Estate Insurance Group (NREIG)
NREIG's Tenant Protector Plan (TPP)
Real Estate Investors Association (REIA)
Anderson Advisors Tax and Asset Protection Event
NREIG Rental Property Hazard Recognition Checklist and Smoke Detector Maintenance Log
Full Episode Transcript:
Clint: Hey, guys. In this video, what I wanted to cover was insurance. Why talk about it myself when it comes to obtaining insurance for your properties when we could bring on an expert? I know most of the days, you used to see me where I go through and I talk about various aspects of real estate investing, using entities, how to tax plan for real estate, but in this particular topic which is of so importance to everyone of you out there who's investing in real estate, you really need to get the insurance right.
... Read Full Transcript