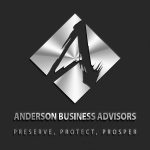 How can you insure your property using a limited liability company (LLC)? What's the best type of insurance to obtain? Today, Clint Coons of Anderson Business Advisors talks to Drew Maconachy of Maconachy Stradley Insurance. Drew discusses the importance of insurance and provides information on planning for multifamily, commercial, and other policies.
Highlights/Topics:
Insurance Policies: Understand the intrinsic value of what and why you're buying

Teach and Preach: Drew generates organic growth by spreading his gospel on insurance

Be proactive and make it a priority to get an insurance policy; don't wait until it's too late to solve a problem

How to avoid the biggest mistakes made with insurance policies for properties:

Find in-the-know industry experts who understand your needs; don't go to a family member or representative who sells auto insurance

Only buy what you need; not stripped-down policies that don't offer adequate protection and coverage

Make sure insurance policy handles most common claims, including ordinance and law, business interruption, and water backup coverage

Consider purchasing the following coverage through insurance policies:

Commercial package that includes:

Property coverage to insure buildings, their contents, and loss of rent.

General liability coverage if someone slips, trips, or falls on your property

Additional coverage and insurance policies:

An umbrella policy for additional liability coverage

Pollution coverage for older buildings or that have increased exposure to moisture because mold is usually excluded in most policies

Directors and Officers (D&O) coverage if accepting money from outside/third-party investors that could file a lawsuit against you

Ask the right people, the right questions:

Do you cover loss of rents? Is there water backup coverage on the liability side? Is there assault-and-battery coverage included? What about dog bite coverage?
Resources
Drew Maconachy's Phone Number: 330-966-5170
Essential Elements of a Commercial Insurance Policy – Drew Maconachy
Tax and Asset Protection Event
Full Episode Transcript
Clint: Welcome everyone. Hi, it's Clint Coons here with the Anderson Business Advisors. We have another podcast coming to you. Today, we're going to be talking about insurance. There's a lot of questions that come up whenever I'm teaching in an event from individual real estate and investors about, "How do I insure my property when I'm gonna be using a Limited Liability company? What is the best type of insurance I should be obtaining?" I understand that it's a big question for all of us, we want to make sure that we're not buying a policy we don't need or the policy we are getting is definitely gonna be protecting us.
... Read Full Transcript