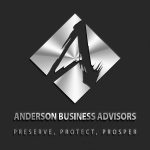 Every day, about 4,000 people become 85 years old. Every year, thousands of them need help. Many people are turning to residential assisted living (RAL). Not only entrepreneurs and business professionals who see it as an opportunity to make money, but for those needing help as they get older. Today, Toby Mathis of Anderson Business Advisors talks to Gene Guarino of Residential Assisted Living (RAL) Academy. Gene's interest in RAL became real when his mom needed help. It was no longer all about a business opportunity to invest in and make money, but creating a perfect place for mom and making a community and worldwide impact.
Highlights/Topics:
Entrepreneurial path that led Gene down the real estate road to RAL

First property purchase as a real estate professional: No money down, no credit, no clue

Keeping-it-all-for-myself mentality vs. willingness to share, teach and answer questions

What is RAL? Converted single-family homes that provide the aging population with basic or advanced care, depending on their needs

Moving in with your adult children, or going into a nursing home aren't the only options

Perception vs. Reality: Nursing home is 24×7 medical care; most don't need such care

Taking care of aging parents isn't practical for most families; caregivers can suffer significant health consequences due to added pressure and stress

Nursing home provides 24/7 medical care via doctors, nurses, and gurneys; RAL offers 24/7 assistance from qualified caregivers for basic, non-medical help

The average cost for RAL is $4,000 per month, per room; what matters most is the quality of care, location, and price

Three most common mistakes made when looking for RAL property: Wrong location, the wrong type of real estate, and trying to do it all – instead of hiring others

RAL Academy: Educates and connects investors, operators, and owners interested in senior housing projects
Resources
Residential Assisted Living Academy
What is residential assisted living (RAL)? Learn about the greatest real estate—and business—investment for the next 25 years!
Insiders Guide to Investing in Senior Housing (Amazon)
Second Wind Success Radio Show
Tax and Asset Protection Event
Full Episode Transcript:
Toby: Hi, guys. Welcome to the Anderson Business Advisors Podcast. My name is Toby Mathis. Today, we're joined by Gene Guarino. Welcome, Gene.
... Read Full Transcript