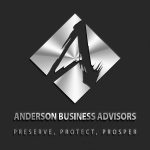 Do you know how to invest in real estate, evaluate a property, and spot potential? Learn how to wholesale, invest, and change your life for the better. Once you can understand the value, you can create enormous amounts of wealth.
Today, Clint Coons of Anderson Business Advisors talks to Jamil Damji, an internationally known real estate investing/wholesaling expert, about identifying real estate potential.
Jamil is known as the "Wholesale Genie" and hosts Triple-Digit Flip on A&E. Also, Jamil is a co-founder of KeyGlee, the #1 wholesale company in the world with more than 180 current franchises. He teaches students around the world with his mentorship program, AstroFlipping, where students constantly crush their goals and find financial freedom.
Discussed in the Episode
Triple Digit Flip: Dives into and pulls back the curtain on real estate businesses
KeyGlee: Nationwide wholesale operation that's franchised across the country
How to Find Properties: Door knocking, driving around, and developing relationships
Decision-Making Process: Break down reasons to wholesale or fix and flip properties
Property Assets: Can people see where the value is? Can they be taught to do that?.
Asset Classes: Working-class neighborhoods to luxury flips (value-add opportunities
Links
Full Episode Transcript:
Clint: Hey, guys. It's Clint Coons here and I'm in a different studio. I'm working from home today, but it's a Saturday. In order to get this to come together with my guest, it had to be on a Saturday because he's got a brand new show out on A&E and he's really busy on the filming side, plus he runs multiple companies.
... Read Full Transcript