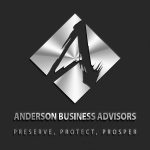 How do you become a real estate millionaire without using your own credit or money? Learn to implement and use various real estate investing strategies to grow your own portfolio.
Today, Clint Coons of Anderson Business Advisors talks to Daniel Kwak about reaching 87 doors in a year and becoming a real estate millionaire by the time he turned 24 years old.
Over the past 7+ years, Daniel and his brother, Sam, have built successful real estate investment companies, educational courses, coaching programs, and software to help emerging real estate professionals grow their own real estate investing businesses. The Kwak Brothers are on a mission to help as many families as possible achieve financial peace of mind.
Highlights/Topics:
Daniel's Dream: To constantly learn, experiment, expand, and grow
Why Daniel got into real estate: Of top 1%, 76% earned money via real estate investing
Daniel's Problem: He had no money, no credit, and minus $187.65 in his bank account
Four Currencies Concept: Time, money, knowledge, and relationships
Daniel's Philosophy: Never look for properties but for people to solve their problems
Daniel's BOLD Strategy: Build trust with older landlords/property managers to find deals
Seller Financing Benefits: Tax advantages, make money as bank, and passive income
Build a business by using FORCE:

Find the property
Owner-finance it
Raise the capital
Cashflow it
Expand your empire

Rent Bubble: Increasing rent has priced out tenants from entering housing market
Resources
The Kwak Brothers' YouTube Channel
Anderson Advisors Tax and Asset Protection Event
Full Episode Transcript:
Clint: Hey, what's up, guys? It's Clint Coons here. In this episode, what I want to do is introduce you to someone that I've been following. I was just really impressed with his life story. This individual had 87 doors—get this—by the time he was 24, and he didn't do it with his own credit or his own money. 
... Read Full Transcript