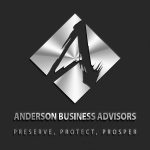 Did you ever have a lemonade stand when you were a kid? Work in the family business? Eventually, go on to handle tenant coordination, project management, and retail/restaurant pad site development? Today, Clint Coons of Anderson Business Advisors talks to Pam Goodwin, founder of Goodwin Commercial. Being an entrepreneur at such a young age inspired Pam to start her own company to guide local and national clients with commercial real estate acquisitions, lease obligations, and consulting services.
Highlights/Topics: 
What is a ground lease? Purchase commercial land, find tenant, lease property to them, collect revenue, and sell land at cap rate

What to look for when buying commercial property? Explore community to determine what type of use is missing and re-develop property

What is a single-tenant net lease? Single tenants are those that lease commercial properties (i.e., Taco Bell, McDonald's, and Wendy's) 

How to find profitable commercial real estate? Perform due diligence, team up with experts, and attend commercial real estate networking events

What's the future of commercial real estate? Still a growth market, but slowing down

Where to invest in commercial real estate? Georgia, Texas, and Oklahoma are among "hot" markets to find opportunities; buy in the path of progress 
Resources
One Cent Lemonade to Million Dollar Deals
Winning Ways in Commercial Real Estate
International Council of Shopping Centers (ICSC)
Small Business Administration (SBA)
Anderson Advisors Tax and Asset Protection Event
Full Episode Transcript
Clint: Welcome, everyone. Hi. It's Clint Coons here with Anderson Business Advisers and this is another weekly podcast. On this podcast, we're going to talk about developing commercial real estate. A lot of the listeners I've heard from in the past, are investing in residential, but I get these questions a lot. "Clint, it's time for me to take a jump, move in a different direction. What do you think about commercial or multifamily properties?" Well I, myself, have a few of these properties and they've worked out extremely well for myself, but I know when it comes time to make that shift from residential to commercial or maybe you're already in commercial properties, you're not knowing where you should make your next investment.
... Read Full Transcript