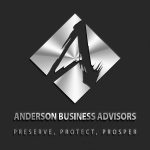 How can you find someone honest and responsible to manage your real estate investment properties? Who can you trust? Today, Clint Coons of Anderson Business Advisors talks to Doug Brien about what to consider when looking for a professional property management company. Doug is the co-founder and CEO of Mynd Property Management, which manages about 8,000 units in 16 markets and enables remote real estate investing in 20 markets. As a former professional football player for the New Orleans Saints and San Francisco 49ers, Doug is a true competitor with brains and brawn on and off the field. By the time he retired at 35 years old, Doug was an experienced real estate investor.
Highlights/Topics: 
How did Doug end up with something to show for being in the NFL? Instead of spending all his money on fancy jewelry and cars, Doug built wealth via real estate investments

How did Doug get started in real estate investing? Focused on apartments, then single-family homes in foreclosure to raising private funds to form Waypoint Homes

What did Doug learn about real estate investing? Became comfortable using technology, systems, and data to manage his portfolio

Why did Doug form Mynd Property Management? Property management business is hard, so decided to start and build a company and technology it uses

What home valuation tool does Mynd use? INVESTimate determines the investment potential of any home in the United States via artificial intelligence (AI) and machine learning (ML)

What issues do investors deal with when choosing a property management company? How do they not get ripped off? Don't hire and individual, but a company; trust is earned

What does Doug focus on? Build and use own platform to give investors more access and transparency to data

How is data used? To manage investors' properties and make it available to them for peace of mind of knowing people are paying attention and things are/aren't happening

Does Mynd Property Management provide recommendations/referrals? Yes, talk to other investors experiencing the same challenges 

What data should be obtained? Find out how long it takes to lease, what kind of rent per square foot is achieved, and other financial reports

What is Mynd's property prescription? Inspections and in-depth analysis of the property to put together a plan on how to maintain or improve your property 

Has Doug had issues with bad property managers who didn't keep up their properties? Yes, get data and ask for insights into other markets to grow your portfolio

How to get started in real estate investing? Educate yourself, understand the tax benefits, and learn how to do it
Resources
Anderson Advisors Tax and Asset Protection Event
Full Episode Transcript
Clint: Welcome, everyone. Hi, it's Clint Coons here with Anderson Business Advisors and this is another weekly podcast. Now this week, what I wanted to do was talk about a subject that just came up when I was teaching an event down in San Francisco. I was speaking to a California real estate investor and we were discussing her properties. More particularly, engage in a 1031 exchange, take those properties out of California, and go to an alternative market. A different market across the United States that would produce greater returns.
... Read Full Transcript