Establish A Trust Today
Make sure you have a plan in place for the management of your estate after you pass away.
Experience You Can Trust
Death is a sensitive topic that Anderson handles with ease and respect. It is not easy to think about what is going to happen to your estate and your family after your death, but it is important to plan for this. At Anderson, we discuss with our clients what their current needs are, as well as their family's needs after their passing. We understand every client is different and their estate planning needs are different. Whether you need a Will, Revocable Living Trust, or have other needs for your estate plan, we are here to help.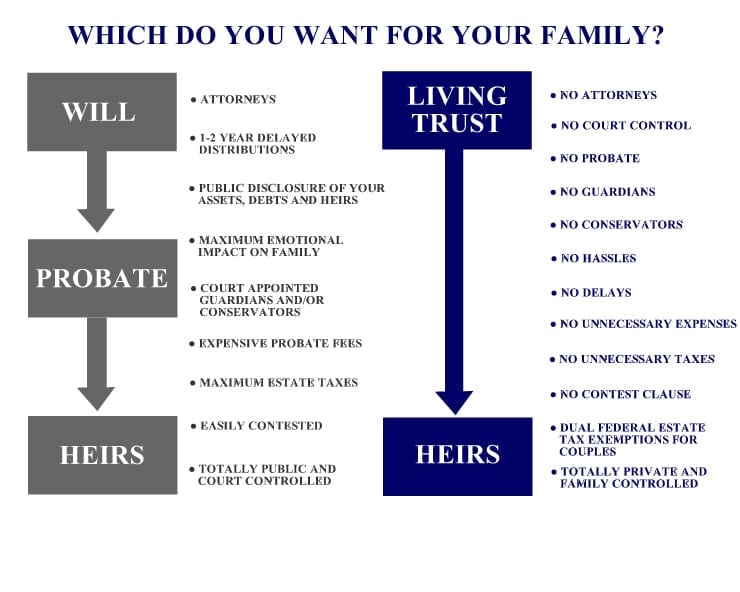 Establish A Trust Today…
Fill out the form for a free Strategy Session with one of our Advisors.


"…They have taken the time to determine and tailor a plan to best protect me. Anderson Business Advisors are a must for your power team."
Preserve
Individualized tax planning to help you keep as much of your money in your pocket as possible.
Protect
Asset protection strategies and solutions to shield your assets and limit personal liability.
Prosper
Retirement and financial planning and wealth management strategies to maximize what you already have.
What You Can Expect When Forming a Trust with Anderson
You will complete a questionnaire which gives Anderson an overview of your estate and determine how you want to distribute it. Our attorneys and advisors are available to answer any questions you have and discuss any concerns you have during this process. It is an important decision and our job is to make sure you have everything taken care of for your and your family's future.
Once drafted, your trust is a legal document and will be in place for when it is needed. Anderson can discuss all estate planning options and business planning questions with you as well.
FAQ
What is a Will?
A will, also called a testament or a "will and testament," is a legal declaration where a person, called the testator, names one or more individuals to manage the distribution of their estate and provides instructions for the distribution of their estate after their death.
What is Probate?
Probate is a legal document, and receipt of probate is the first step in the legal process for the administration of the estate of a deceased person who had a will. Within probate, the court examines the will and resolves all creditor claims and distributes the assets of the deceased as deemed in the will.
What is the difference between a will and a living trust?
One of the main differences between a living trust and a will is that with a living trust, your estate is

not

subject to probate upon your passing. The assets can be distributed without hiring any legal counsel. A living trust is not a matter of public record before or after your death, while a will becomes public record after your passing. If a living trust contains a pour over will, then the trust can take the place of a will.
Your Custom Entity Blueprint
Speak with an Anderson Professional Advisor to get your business planning blueprint to determine the best entity structure plan for you and your unique situation.
Contact Us For Additional Services.
Monday-Friday 8am-5pm PT