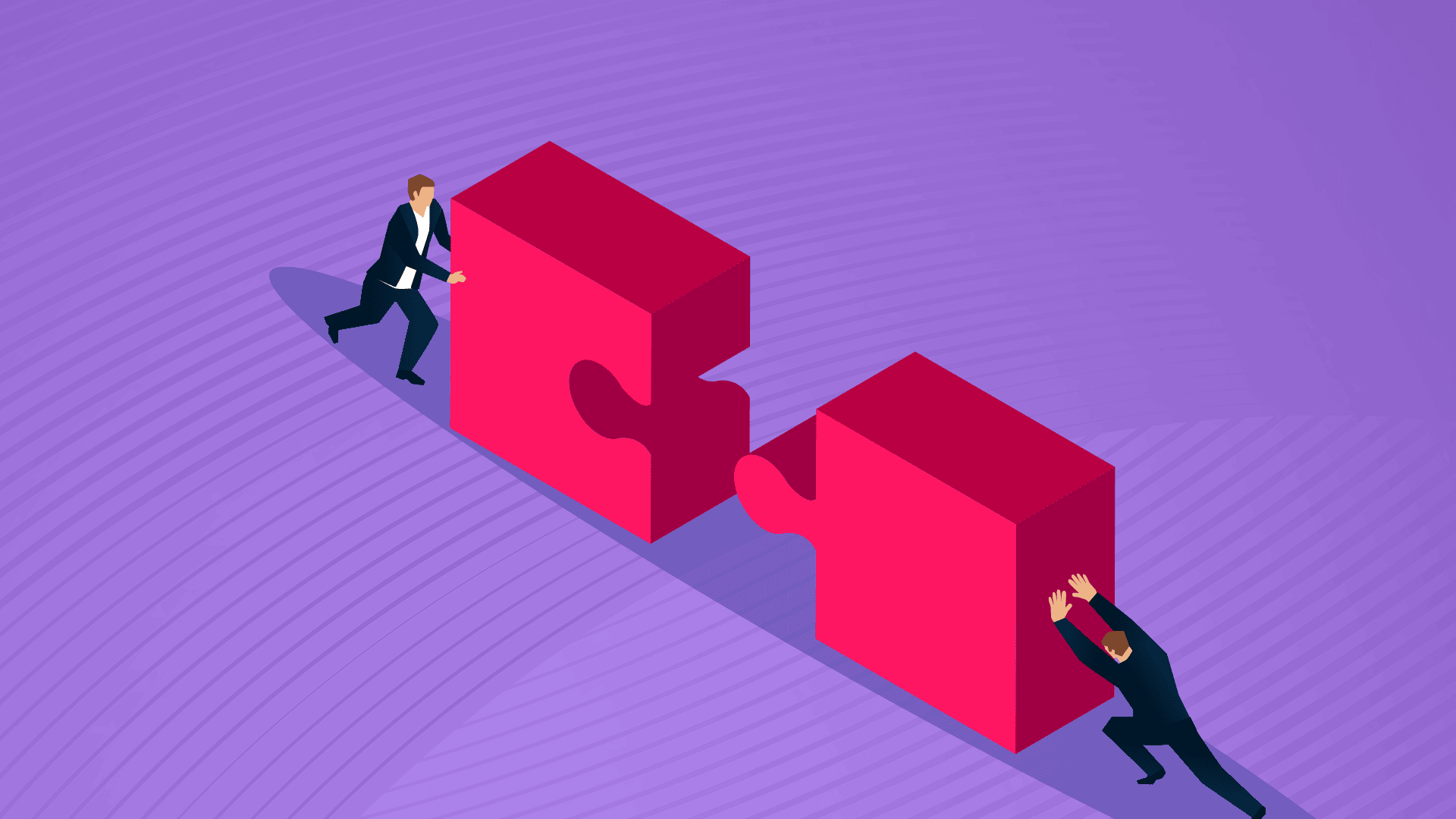 Investing in real estate can be a great way to generate wealth and financial security. However, because risk is present in all investment types, including real estate, many investors wonder whether a partnership is the best strategy. In this article, we review real estate partnerships, including their pros and cons, and then leave you with a few tips to protect yourself if you decide a partnership is right for you.
Key Takeaways
A real estate partnership is when two or more people are involved in the ownership or management of residential or commercial property.

Investing in real estate with a partner allows you to benefit from diverse skill sets and backgrounds.

One of the most common reasons people seek an investment partner is to access capital and minimize risk.

While a real estate investment partnership minimizes individual risk, it also limits the potential rewards for each investor.

A successful real estate partnership should outline the expectations and responsibilities of each partner.
What Is a Real Estate Partnership?
A real estate partnership is a shared investment between two or more investors. Each investor contributes money, time, or knowledge with the goal of earning revenue from a residential or commercial property.
A real estate partnership may have active partners, passive partners, or both. An active investor is involved in the business's daily operations, whereas a passive investor contributes money or credit but is not involved in the management of the property.
Tax & Asset Protection Workshop
Learn about Real Estate & Asset Protection at our next
FREE LIVE STREAM
Pros of Investing in Real Estate With a Partner
Here are a few of the main benefits of investing in real estate with a partner:
Diverse Skills and Expertise
Taking on a partner allows you to benefit from various experiences and expertise when investing in real estate. While one person may bring strengths in bookkeeping or management to the investment, another may have renovation or repair knowledge. You can collectively brainstorm strategies or solutions to problems since everyone has a shared interest in the investment.
Some investors partner with industry professionals, such as real estate agents or contractors, because they can reduce expenses. Real estate agents may have access to properties before they're listed, which reduces competition and can help you secure a new asset at a better price. A real estate agent can also help investors save on commissions and listing fees, while contractors may help minimize a new property's repair or renovation costs.
Newer investors may also feel more comfortable partnering with an experienced real estate investor on their first few projects.
Access to Resources
Investing in real estate with a partner can give you more capital to expand your portfolio faster. With more invested funds, you may also be able to purchase larger, more expensive assets with greater earning potential. While many partnerships may involve multiple investors contributing equal capital, this isn't always true. One person may contribute more funds to purchase the real estate assets, while the other may dedicate their time to managing the property.
Credit is an essential resource to consider. Investors with most of their available credit tied up in other investment properties may consider working with a partner to provide better access to funds. In addition, if your partner has much better credit than you, it may qualify you for a lower interest rate, allowing you to earn more on your investment project. Access to more resources can also be helpful if the project exceeds the budget, with each partner sharing costs equally.
Split Responsibilities
A successful real estate venture comes with many responsibilities, including choosing the right property, negotiating a fair market value price, making repairs, renovating the property, and marketing it to potential tenants or buyers. Investing in real estate with a partner allows you to divide these responsibilities, which may be necessary if you have other investments in your portfolio or a full-time job besides real estate.
You should discuss expectations regarding investor responsibilities before agreeing to any partnership. This will allow you to choose partners that bring value to your investment.
Minimize Risk
One of the most common reasons people seek a partner when investing in real estate is to share the risk with another person. All investments come with a degree of risk, and real estate is no exception. Investing in real estate with a partner typically means that each person contributes equal funds or time. If the assets aren't profitable, you'll lose less than if you had invested alone.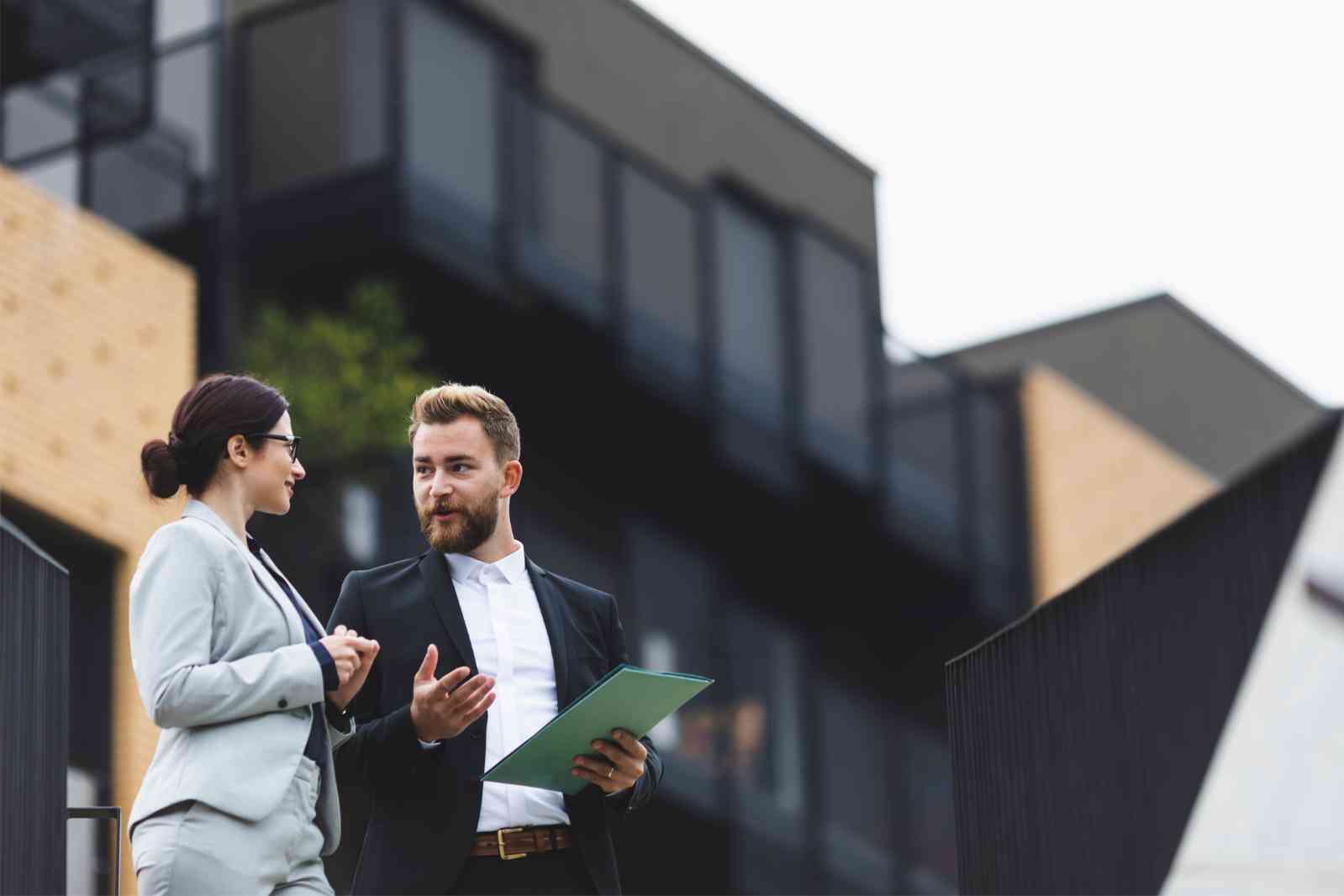 Cons of Investing in Real Estate With a Partner
It's also important to be aware of the downsides of investing in real estate with a partner, such as:
Split Profits
While investing in real estate with a partner may limit your risk, it also reduces your profits. You'll have to share any earnings from the property with all involved partners. Splitting earnings may mean it takes longer to earn a profit. Outlining the financial expectations of the asset, including who pays for what and where expenses come from, can help avoid discrepancies. Forming a limited liability company (LLC) can help you set specific duties and financial goals, ensuring everyone involved in the investment is on the same page.
Conflicting Ideas
Disagreements are always a possibility when working with other investors. Setting up a strategic plan for handling conflicting ideas ahead of time can help you create a partnership that works. It's also a good idea to go into a shared investment with the understanding that you may not always be able to have the final say. You may have to compromise and be willing to accept others' ideas, which could ultimately affect the profitability of your asset.
A great way to handle potential conflict is to outline a strategy for handling disagreements. For example, some partnerships may require a vote. Others may designate one investor to make final decisions.
Personal Conflict
Conflicting opinions and disagreements are also possible when working with a partner. If you and your partner cannot compromise or negotiate, it could affect your personal relationship. For this reason, it's essential to choose your partners carefully. Evaluate how well you worked with partners on previous projects before agreeing to new ones.
Unequal Involvement
You may find that you and your partner are not aligned regarding involvement in the asset's management. If one person spends more time in the business's day-to-day management than the other, but both share equal profits, it can lead to disagreements. In addition, if your partner backs out, you could be left with a financial burden you didn't plan for.
Tax Obligations
Taxes may look slightly different when investing in real estate with a partner versus as the sole investor. If you own a real estate asset on your own, you'll report income and expenses on your usual individual tax return (Form 1040). However, with a partnership, each investor will file an entity-level tax return (Form 1065) that reports each investor's income. This process can make filing taxes and claiming deductions slightly more confusing. It's usually a good idea to consult with a tax professional or financial advisor when investing in real estate, whether as a sole proprietor or in a partnership.
Tips for a Successful Real Estate Partnership
If you decide that a real estate partnership is the right strategy for you, consider the following tips:
Define clear roles and responsibilities:

Setting clear roles and responsibilities can help avoid disagreements. Anticipate potential conflict areas and outline how you'll handle them if they arise.

Discuss finances:

Creating a financial plan that includes detailed information on who contributes what, where the funds come from, how expenses are paid, and how you share and pay profits is crucial.

Legalize the agreement:

It's essential to legalize the partnership. The most common real estate partnership entities are LLCs, limited liability partnerships (LLPs), and S corporations. Discuss your agreement with a tax professional and a lawyer to ensure that you're protecting your best interests.

Understand your strengths and weaknesses:

Understanding your strengths and weaknesses can help you choose a partner with the needed experience and skills.

Choose your partner carefully:

Think carefully about what you need most in a partner. You might want a partner with previous real estate experience or someone with a background in construction. Make sure your partner adds value to the business venture.
Investing in real estate with a partner offers many benefits, including shared risk and diverse skills and experience. However, it's important to be aware of the potential downsides of a partnership, including conflict, disagreements, and shared profits. It can be helpful to discuss your real estate goals with a financial advisor to determine whether seeking a partner would benefit you.
At Anderson Advisors, we'll show you the best strategies for investing in real estate. We'll help you explore your options and finalize your plan, whether you form a partnership or invest on your own. Contact us today for a real estate investment consultation.
Free Strategy Session with an Anderson Advisor
Receive a detailed risk assessment to assist in lowering problem areas that could wipe out all of your assets with one wrong move. Speak with an Anderson Professional Advisor to get your FREE Strategy Session. Limited-Time Offer: FREE (a $750 value.)