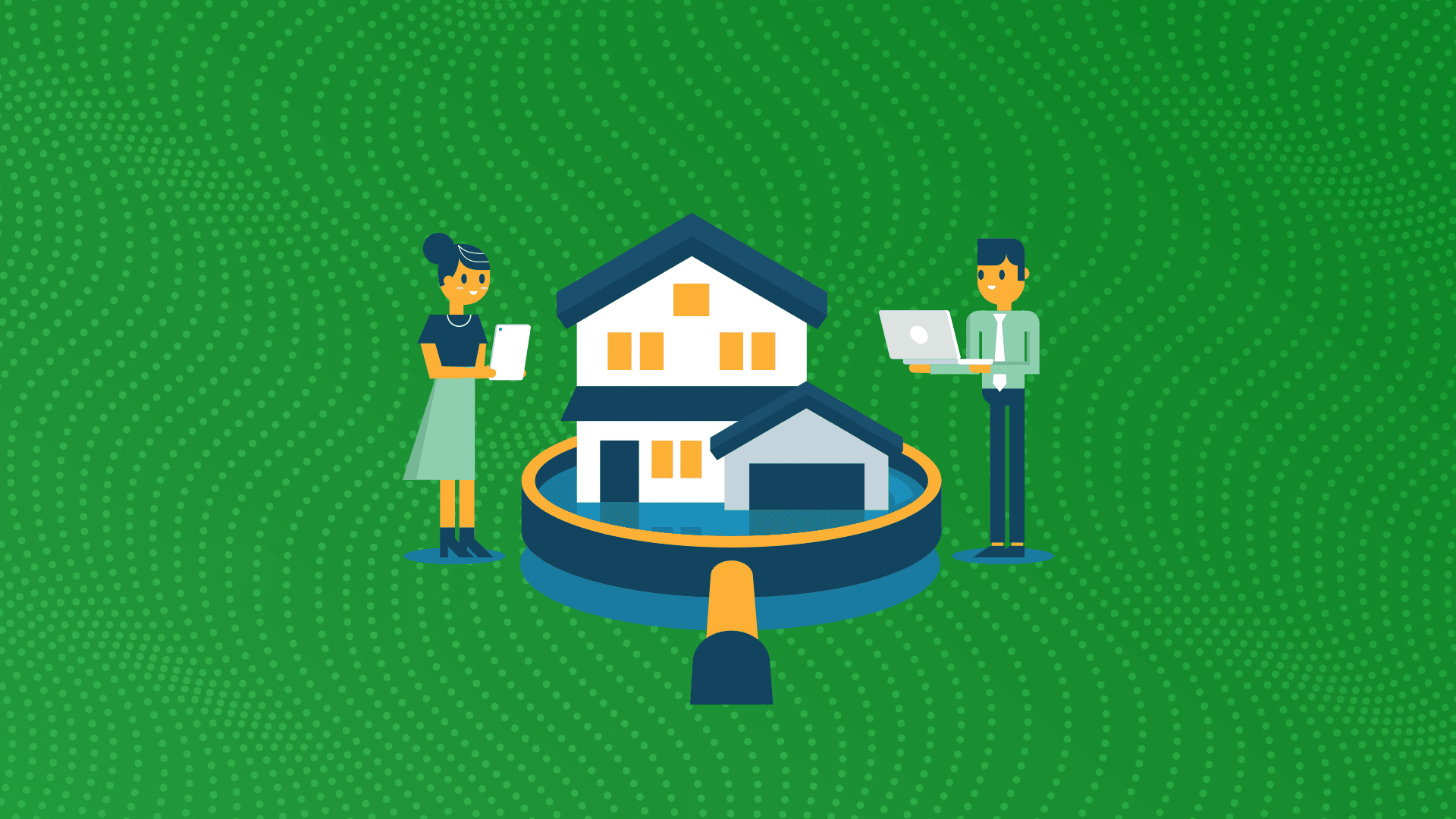 In the dynamic world of real estate investing, leveraging software solutions can transform your operations and lead to significant success. These tools offer benefits like streamlined processes, enhanced communication, data-driven decision making, and risk management. With various options available, including real estate accounting software, CRM systems, and marketing automation tools, you can find a solution to suit your business's unique needs. Harness the power of technology to drive your real estate investing business forward.
Key Takeaways
Utilizing software in real estate investing automates routine tasks, enhancing productivity and freeing up time for strategic activities.
Software solutions simplify the management of essential business components and provide a centralized platform for crucial information, improving decision-making.
Real estate software fosters better communication by offering a centralized platform for real-time information sharing, reducing misunderstandings and fostering smoother interactions.
Specialized software provides comprehensive data and analytical tools, enabling well-informed, strategic investment decisions.
Real estate investment software is capable of scaling with your business, ensuring efficiency as your portfolio expands, and also assists in ensuring regulatory compliance and effective risk management.
The market offers a variety of software options tailored to specific needs such as accounting, customer relations, and marketing automation, enabling businesses to find the perfect fit for their operations.
How Software Can Help Your Real Estate Investing Business
Technology has transformed the way we conduct business in the vibrant and ever-evolving world of real estate investing. As the industry progresses, it's becoming more and more apparent that incorporating software into our real estate investing practices is crucial for achieving success. In this insightful article, we'll explain the numerous advantages of utilizing software to elevate your real estate investing pursuits, take a closer look at the wide array of software choices available, and share a handpicked list of exceptional software solutions designed to help your business flourish. So, let's get started and dive right in!
Tax & Asset Protection Workshop
Learn about Real Estate & Asset Protection at our next
FREE LIVE STREAM
Benefits of Using Software for Your Real Estate Investing Business
Implementing software solutions in your real estate investing business can lead to numerous benefits, such as:
Streamlined Processes
Utilizing software solutions allows you to automate time-consuming and repetitive tasks that often burden your schedule. By minimizing the risk of errors and enhancing accuracy, you can focus on the more crucial aspects of your real estate investing business, thereby significantly improving your overall efficiency and productivity.
Improved Organization
Real estate investment software is explicitly tailored to handle various aspects of your business, including contact management, property tracking, and deal monitoring. This specialized design simplifies organizing your investment activities, eliminating the need for complex spreadsheets that can quickly become overwhelming. Instead, you can enjoy a more systematic and structured method of managing your business's essential components, ensuring that you have easy access to crucial information when needed. This increased organization ultimately leads to better decision-making and a more efficient operation overall.
Enhanced Communication
The key advantage of real estate investment software is that it does more than just streamline tasks. It also fosters better communication among team members, clients, and partners. By providing a centralized platform where everyone can access and share information in real time, the software ensures that everyone remains on the same page, reducing misunderstandings and miscommunications. This enhanced communication leads to smoother interactions between team members and with clients and partners, contributing to an efficient working environment.
Data-Driven Decision-Making
Having access to correct information is important in the world of real estate investing to make well-informed decisions. Specialized software provides comprehensive data and analytical tools, allowing you to assess various investment opportunities based on reliable insights. By leveraging these data-driven insights, you can make strategic choices tailored to your business objectives, optimize your investment strategies, and maximize your returns.
Increased Productivity
Real estate software management provides automation of tasks that will ultimately lead to a significant increase in productivity. With routine tasks handled efficiently, you can devote more time and energy to the essential aspects of your business, such as identifying new opportunities and devising strategies for growth. This increased productivity not only enhances your overall performance but also helps you achieve your business goals faster.
Scalability
One of the key advantages of real estate investment software is its ability to scale alongside your business. As your portfolio expands and your operations become more complex, the software adapts to your evolving needs, enabling you to manage multiple properties and deals concurrently. This seamless scalability ensures that your business continues to operate efficiently, even as you navigate the challenges and opportunities associated with growth. By streamlining your operations and providing the necessary tools for effective management, real estate investment software empowers you to scale your business with confidence and ease.
Centralized Information
Real estate investment software solutions often feature a centralized platform for storing, organizing, and accessing critical information about your properties, deals, and contacts. This central repository simplifies data retrieval, allowing you to quickly locate the information you need for informed decision-making. By consolidating all relevant data in one place, you can maintain a comprehensive overview of your business, improving your overall organization and strategic planning capabilities.
Enhanced Marketing Capabilities
Many real estate investment software packages come equipped with robust marketing tools, including email campaign management, direct mail automation, and lead generation features. These advanced capabilities enable you to effectively reach potential clients and nurture existing relationships, driving more business and fostering long-term success. By leveraging the power of these marketing tools, you can expand your reach, increase your brand visibility, and ultimately achieve your business goals more effectively.
Compliance and Risk Management
Real estate investment software plays a pivotal role in ensuring regulatory compliance and effective risk management. The software can track essential documentation, maintain up-to-date records, and provide reminders for deadlines, ensuring you stay on top of your compliance obligations. Furthermore, real estate investment software offers valuable insights into market trends, property valuations, and financial analysis, allowing you to better manage the risks associated with your investments. By providing you with the information needed to make well-informed decisions, the software helps you mitigate potential risks and capitalize on lucrative opportunities, ensuring the continued growth and success of your business.
Types of Software Available for Real Estate Investing
The world of real estate investing software offers a plethora of options, each designed to address specific needs and help businesses thrive. Here's a closer look at some popular types of software available:
Real Estate Accounting Software
Keeping your finances in order is essential for any business. Real estate accounting software helps you manage your income, track expenses, and monitor cash flow, ensuring you maintain a healthy financial position.
CRM Software for Real Estate Investing
Building and maintaining strong client relationships is crucial for success. CRM software designed for real estate investing streamlines contact management and deal tracking, making it easier to connect with clients, enhance relationships, and boost conversions.
Property Management Software
For those managing rental properties, efficiency is key. Property management software simplifies the process by handling tenant screening, lease tracking, and maintenance requests – giving you the peace of mind to focus on other aspects of your business.
Analytics and Market Research Software
Staying informed about market trends and property data is vital for making smart investment decisions. Analytics and market research software provide valuable insights, enabling you to make well-informed choices and stay ahead of the competition.
Marketing Automation Software
This type of software is designed to automate marketing tasks, such as email campaigns, social media posting, and lead generation. It helps real estate professionals save time and resources while increasing the effectiveness of their marketing efforts.
Transaction Management Software
This software streamlines the real estate transaction process by managing documents, signatures, compliance, and communication between parties. It helps real estate professionals stay organized, reduce errors, and ensure that deals are completed efficiently and securely.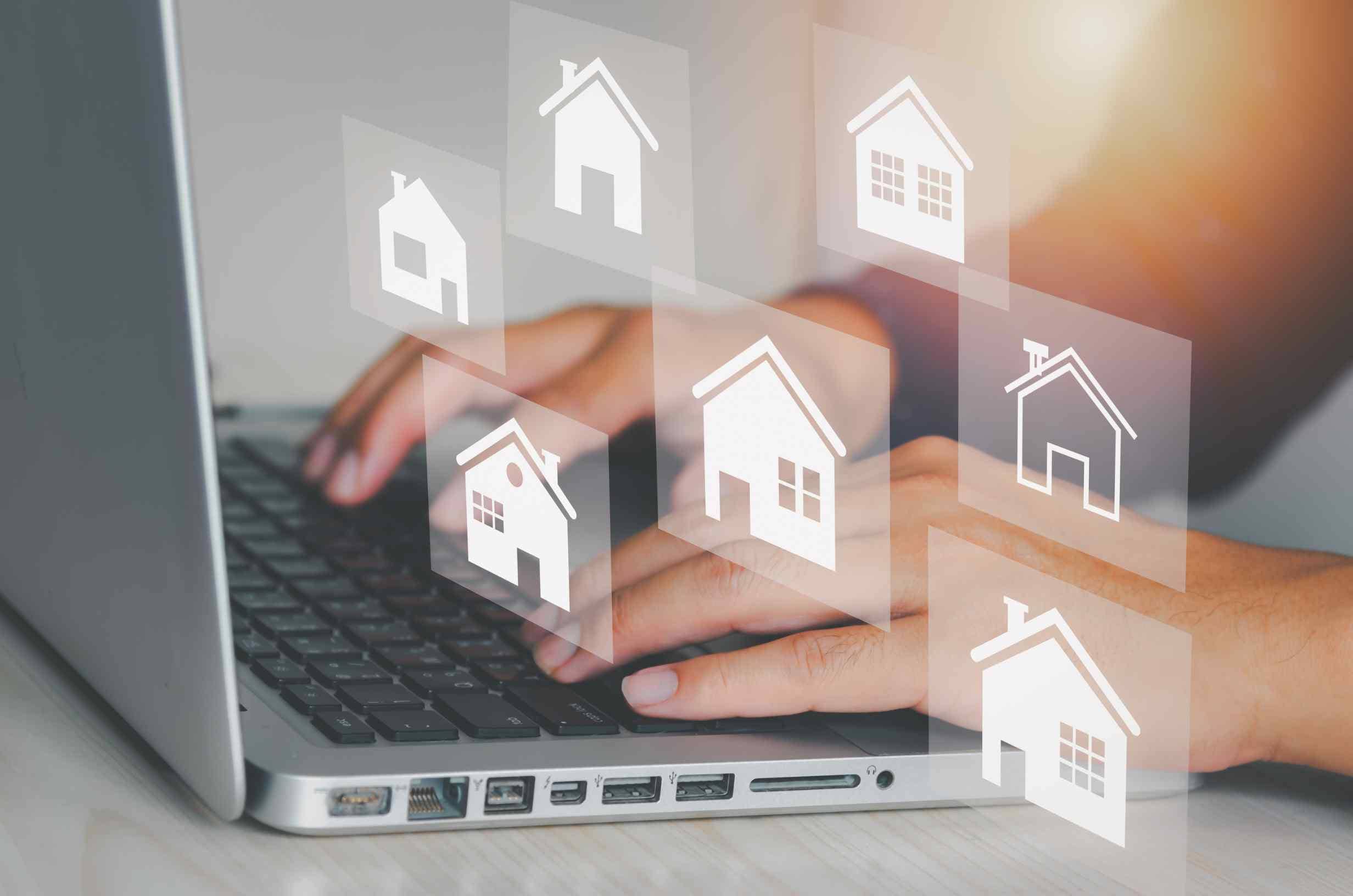 Top Real Estate Investor Software to Grow Your Business
A comprehensive Real Estate CRM Software specifically designed for real estate investors and wholesalers, REsimpli offers a wide range of features, including lead management, comprehensive cash buyer management tools, deal analysis, and marketing automation. Its very affordable pricing makes it an excellent option for any investors looking to streamline their processes and grow their businesses. Pricing starts at $99/month but currently running a free trial, click here to learn more.
2.DealMachine
DealMachine is a powerful lead generation and management software designed for real estate investors. With features like deal tracking, list building, direct mail marketing, and property owner information, it's an excellent tool to find and manage off-market properties. Pricing starts at $59/month for the Starter plan.
3. Stessa
Stessa is a free, user-friendly software that helps real estate investors track, manage, and report on their rental property portfolios. With features like expense tracking, performance metrics, and financial reporting, Stessa simplifies property management and enables investors to make data-driven decisions.
4. PropStream
PropStream is a comprehensive real estate data and analytics software that provides investors with access to property data, market trends, and neighborhood information. With features like property valuations, customizable marketing lists, and skip tracing, PropStream helps investors find and analyze investment opportunities. Pricing starts at $99/month.
5. Rentec Direct
Rentec Direct is a property management and tenant screening software designed for landlords and property managers. With features like online rent collection, vacancy advertising, and tenant communication tools, this software streamlines property management tasks. Pricing starts at $45/month for the Rentec Basic plan.
6. Zoho CRM
Zoho CRM is a customer relationship management (CRM) software designed for businesses of all sizes, including real estate investors. With its robust contact management, deal tracking, and marketing automation capabilities, it can help you manage and grow your real estate business with a standard plan of $14/month.
7. BiggerPockets
BiggerPockets is an online community and resource hub for real estate investors, offering a wealth of educational materials, networking opportunities, and tools such as calculators and property analysis software. It is an excellent platform for both novice and experienced investors looking to expand their knowledge and connections in the industry, it has a free version but costs $39 Monthly for the Pro
Final Thoughts
In the fast-paced world of real estate investing, it's no secret that embracing technology can truly revolutionize your business. We've explored the numerous benefits of using software, sorted through the plethora of options available, and identified the cream of the crop. One name that keeps coming up is REsimpli. This top-tier Real Estate CRM Software is tailor-made for the distinct needs of real estate investors and wholesalers. What makes it stand out is its comprehensive suite of features, making it the ultimate hub for investors keen on enhancing their operations and accelerating their growth.
And guess what the icing on the cake is? The pricing is incredibly fair! It starts with a free trial at absolutely no cost, followed by a mere $99 per month. This is a golden opportunity to supercharge your real estate investing journey, and there's never been a better moment to explore REsimpli. Head over to https://resimpli.com/ to discover more today.
Free Strategy Session with an Anderson Advisor
Receive a detailed risk assessment to assist in lowering problem areas that could wipe out all of your assets with one wrong move. Speak with an Anderson Professional Advisor to get your FREE Strategy Session. Limited-Time Offer: FREE (a $750 value.)