Updated October 1, 2021
If you're a homeowner, you know that maintaining one's home is a huge amount of work in and of itself. Imagine the work of maintaining a handful of rental properties! And what about an entire portfolio of real estate investments? As you might guess, it's not advisable—or possible.
Property Management Services and Responsibilities
Find Tenants
Set up and enforce agreements
Collect Rent
Cleaning and Maintenance
Security
A good property manager can be a landlord's right-hand man. Without them, the landlord would have to manage the entire rental process by themselves—everything from rent collection to repairs to cleaning, etc.
It's quite easy to spot bad property management from good property management, just based on the renting experience. For the landlord of a property, this difference can really make or break the bottom line of cash flow from the property in question.
What is Property Management?
Property management involves exactly what it implies: managing properties. This means managing them in such a way that maximizes the return on investment.
A good property manager finds reliable tenants who will pay their rent on time, respect the property, and avoid bothering other tenants (in multifamily housing or commercial real estate). A good property manager keeps the property in good condition, responds to maintenance issues and is proactive about ensuring the property has good curb appeal. Property managers do this not only for the prestige of the owner, but for increasing its appeal to potential future tenants—and, in the case of commercial property, consumer visitors (such as shoppers) frequenting the businesses owned by the tenants.
Why Use a Property Management Company?
All these responsibilities are a tall order to fill. A property management company with multiple property managers is better equipped to respond to maintenance issues in your portfolio in a timely manner, day or night. They are also more likely to behave in a professional manner, both in regards to requests you make and in terms of their interactions with the tenants.
However, that does not mean you should rule out the possibility of using an individual property manager who is experienced and professional. For an investor with a smaller portfolio, an individual property manager might be more cost-effective option. This is even more true if you personally know a property manager in your business network and their performance is vetted by other real estate investors.
In some cases, a property manager might even live on the property. This is often the case with smaller apartment buildings. While it allows the landlord to keep a closer eye on the tenants and their own property, it also comes at the loss of an extra stream of income from that unit. Landlords will have to balance the cost of all that and make adjustments accordingly in their contract with the property manager.
Property Management Services and Responsibilities
Find Tenants
The process of finding tenants involves marketing and screening, among other concerns. A property management company will effectively market your vacant spaces to find reliable tenants. They will screen the tenants to weed out applicants who could potentially diminish your ROI.
For example, if you own a shopping center and are faced with several potential renters, a good property management company will help determine which candidate might yield the most foot traffic (among other concerns). Or if you own a multifamily unit with many families, they would focus their marketing attempts towards families to try and attract family-oriented tenants.
The screening process often involves a credit check and contacting references, such as previous property managers or landlords. One overall goal in regards to the tenant search is preventing tenant turnover. For example, in the aforementioned family apartment complex, a single tenant with a penchant for throwing loud parties past midnight is not a good fit for the neighborhood, and would cause other tenants to leave the building, resulting in more cost than they bring in through their rent payment.
Set Up and Enforce Agreements
A lease agreement is the primary agreement between the landlord and tenants. A property management firm can furnish a prospective tenant with the lease agreement, which will address such concerns such as the leasing fee and rent collection. It will also spell out a security deposit amount, along with specifying the dos and don'ts of the rental unit and behavior in common areas (for instance, pets, smoking, music, and tenant-made improvements).
A professional property manager will usually have a range of contracts at their disposal from a property management software or crafted by a lawyer or legal team familiar with the ins and outs of the property management industry. A good property manager can do wonders at a single property with some proactive management, but if someone involved in real estate investing owns multiple rental properties, a single property manager might be stretched thin, and a property management business will often be better equipped to juggle the differing needs of each property in a portfolio.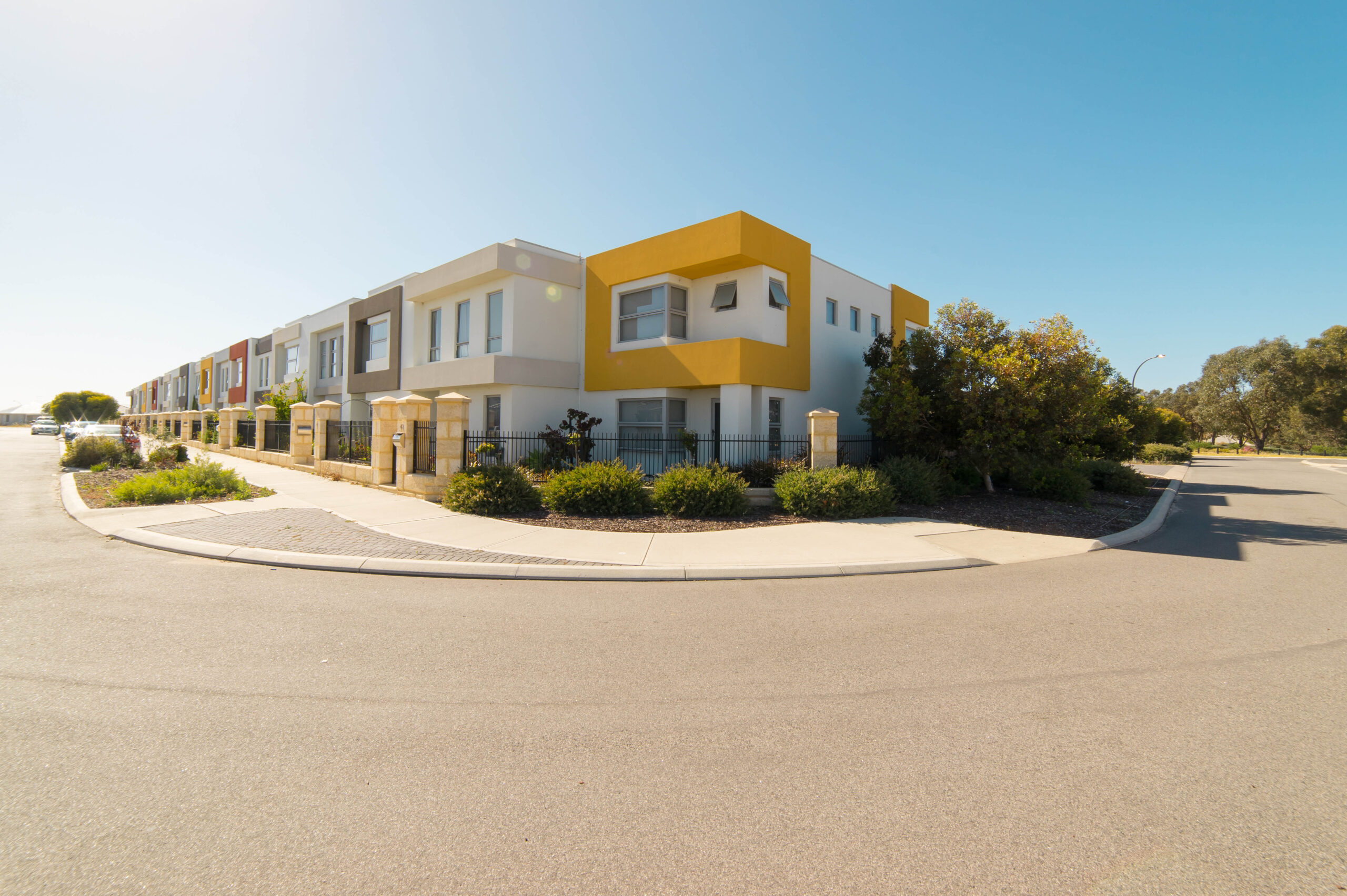 Collect Rent
A property management company assists in collecting rent. This typically includes setting up payment portals for tenants or helping set them up with automatic payments via ACH so that funds are consistently coming in. They can also take the headache of collecting late rent from tenants off your plate by making reminder phone calls, sending emails or texts, or even talking to tenants in person.
If events like a foreclosure need to be triggered, the property management company can deal with the legal paperwork as well on your behalf while helping you avoid running afoul of any pertinent landlord tenant law.
The unfortunate reality of rental based real estate is that not everyone pays their rent on time, and that has to be dealt with accordingly. A landlord trying to deal with it themselves can take precious time away from building up their other streams of income. Thankfully that's what property managers handle.
Cleaning and Maintenance
Every property needs routine cleaning and maintenance. This not only includes responding to tenant complaints about the electricity or the plumbing (as examples), but also doing proactive maintenance, such as periodic assessments on the property to see if anything needs to be addressed before it's called to your attention.
A property management company will also make sure the public spaces of the property are maintained. This might include hiring a cleaning crew or landscaping service to mop stairwells and hallways and mow the lawn.
Most of the time, these services are provided by a third-party vendor that is paid by the landlord, in which case the property manager is often responsible for managing the relationships with the landscaping company and cleaning crew. Otherwise, the property management company may decide to whitelist these services as being part of the property management team and build it into the management fee—meaning the property management company will charge the landlord for these services, but in actuality outsource them to a third party.
Security
In addition to screening tenants, enforcing agreements, collecting rent, and performing maintenance, a property management company might also provide security. The level of security will probably vary, depending on the real estate investment type. A place where financial transactions are frequent, such as a bank or casino, certainly needs more security than an apartment complex populated mostly by families.
The property management service may offer security as part of the property management agreement, or they may have a third party they recommend. In some cases, they may require the landlord to ensure a secure presence before agreeing to maintain the property in question with a property management contract.
Are Homeowners Associations Property Management Companies?
Homeowners associations charge residents in their jurisdiction a fee for the maintenance of common areas (such as road medians and parks) and sometimes security. However, a homeowners association is not a property management business, as they represent the community as a whole, not a landlord.
How Much Does a Property Manager Cost?
Many times, a property manager or property management company will take around 8-12 percent of the property's value—not the collected rent. That said, the costs of a property manager or property management company will usually be scaled according to the value of your portfolio, not its cash flow. That means that in months where you have no tenant, you are still paying the property management company, but they will still be working for you with routine maintenance on the property and the marketing efforts of finding a new tenant.
The good news is that the expense is certainly worth its weight in gold, and it can even serve as a one of your rental property tax deductions when it comes time to file your taxes. Incidentally, some property managers or property management companies will charge a flat fee, like $100 per unit per month. Others might have a more nuanced tiered scale based on the size of your portfolio.
Remember that sometimes ancillary services, like landscaping or security, will be built into the property management fee, so that would reflect a much different price than what a landlord would pay just for the property manager to find tenants and collect rent.
A Property Manager Can Free Up Your Time to Pursue Other Opportunities
Most real estate investors who have rental properties in their portfolio use a property manager or property management company to perform ongoing tasks, like finding tenants, collecting rent, and cleaning and maintaining the property. Not having to address these concerns leaves the investor with more time and mental energy for pursuing other ventures, such as expanding their portfolio, attending to another business, or just enjoying life without having to face significant stressors that certainly accompany property ownership (especially rentals).
You might be wondering if hiring a property manager is worth it if you only own a handful or properties or if you're just learning how to become a landlord. However, you're likely to find that once you have another person or person(s) to field phone calls about broken plumbing or pin down a tenant to get an explanation on why they are late with their rent, managing your extant real estate portfolio becomes more enjoyable, and you have more energy to expand your business.
Bonus Video
Free Strategy Session with an Anderson Advisor
Receive a detailed risk assessment to assist in lowering problem areas that could wipe out all of your assets with one wrong move. Speak with an Anderson Professional Advisor to get your FREE Strategy Session. Limited-Time offer: FREE (a $750 value.)