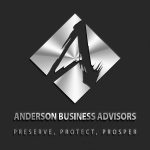 In this episode, Toby Mathis, Esq., and Clint Coons, Esq., attorneys at Anderson Business Advisors discuss the pros and cons of investing during a "recession."
Right now there are some great deals in the market for investors. Home values are being forced down by rising interest rates, there is an extreme lack of supply and plenty of demand, and rents are very high due to inflation (creating that all-important cash flow from investment properties.) Toby and Clint tell you what to look for (raw land, manufactured housing, tax liens etc.) and what to avoid (flipping homes and adjustable rate mortgages) in the current real estate market.
Highlights/Topics:
Recession effects on real estate- get those great deals!
Increased interest rates – forcing down home values
What are some of the risks of investing right now in this market? Avoid flipping, avoid Adjustable Rate Mortgages (ARMs)
Opportunities: Raw land investing, manufactured housing, "subject to" deals, and tax liens and deeds
Protecting yourself in case of recession, now rather than later – implement your LLCs, trusts, separate the personal from business, etc.
Cash flow is more important than the home's value
Post-recession, the market will stagnate, then climb again
Join us at one of our free events
Resources:
Infinity Investing Free One-Day Workshops
Free Asset Protection Workshops
Full Episode Transcript: 
Toby: Hey, guys. Toby Mathis here. I am joined by Clint Coons, my partner at Anderson, and we're talking about the recession. First of all, what is the impact of a recession going to be on real estate? What do you think?
... Read Full Transcript