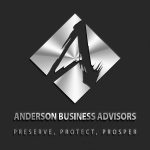 In this episode, Toby Mathis, Esq., of Anderson Business Advisors, is joined by Atticus LeBlanc of Padsplit. PadSplit was founded in 2017 to leverage housing as a vehicle for financial independence for low-income workers that serve our communities.
Toby and Atticus discuss how using Padsplit solves problems for renters and real estate investors, providing affordable weekly rate room options AND increasing your net income from your investment property by splitting it up into multiple one-room rentals. Padsplit takes care of all the logistics so you don't have to – applications, approvals, collections, house-rule complaints, renter ratings, and more.  While they currently only operate in a few major metropolitan areas, if you reach out to them, they will explore expanding and operating in your area.
Highlights/Topics:
Think about the unused space in your home – like a formal dining room
The market is full of single renters looking for affordable rooms
Issues – lack of inventory, the affordability crisis, and builders are creating giant homes
Padsplit – what is it, and how is it different from AirBnB?
Padsplit handles all the logistics that you don't want to – applications, approvals, collections, house-rule issues, etc.
Weekly rentals have had a false stigma of being for transients
Turnover costs of one single room is simply a mattress cover
Hosts provide only wi-fi – but things like a smart tv creates a 'premium' rental price
Why doesn't everyone do this? Hiring a property manager and Padsplit can be more work than a traditional rental
Advice – get out there and help solve the affordable housing crisis!
Resources:
Free Asset Protection Workshops
Full Episode Transcript:
Toby: Hey, guys. You're listening to Toby Mathis, and this is the Anderson Business Advisors Podcast. Today, I'm joined by Atticus LeBlanc. Did I say that right, Atticus?
... Read Full Transcript