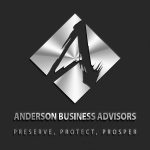 Are you always on the lookout for real estate investment opportunities? Where other people don't see value, you need to see potential value and income. Today, Clint Coons of Anderson Business Advisors talks to Solomon Floyd about military members getting paid to buy homes. Solomon took it a step further by starting Reunion Investments LLC. 
Highlights/Topics: 
Dumbest decision? Buying a $78,000 house for no money down and practical payments

Military Deployment: In exchange for rent, tenants fix up Solomon's place

Return from Mission: Interested investor offers $200,000 to buy Solomon's house

Pretty Good Profit: Solomon settles VA home loan and starts working with the government to do it again

Painful Process: Solomon got paperwork completed, submitted, and approved for a government housing contract to rent to military members

Deployment Deters Investors: Military members rent what's left and less desirable—not what they deserve

Basic Allowance for Housing (BAH): Uncle Sam writes the check to pay the rent

Development Off Base: Military housing is standard; Solomon's program provides perks

Hassle-free Properties: Government takes care of everything; investors receive military rents every month as landlords

Fulfilling Flint's Water Filtration: Would you rather live in a home where brown or crystal-clear and clean water flows from faucets? 

Successful Strategies for Finding Opportunities: Depressed economic or environmental conditions drive prices down; put in a bit of effort to bring prices back up 

Section 8 Housing: Purchase properties and establish public-private partnerships to provide affordable housing to those who need it 
Resources
Solomon Floyd's Phone: 214-438-4809, Ext. 0
U.S. Department of Veterans Affairs (VA) Home Loan
Basic Allowance for Housing (BAH)
Anderson Advisors Tax and Asset Protection Event
Anderson Executive Retreat 2019
Full Episode Transcript
Clint: Welcome, everyone. Hi, it's Clint Coons here with Anderson Business Advisors and this is another weekly podcast that we're bringing to you. In this podcast, I want to talk about investing in real estate. We're all real estate investors. Many of you who have been listening to that are real estate investors and you sign-in every week to learn about real estate investing, asset protection, tax planning. 
... Read Full Transcript