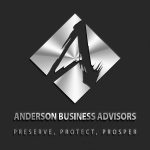 Do you freak out about your money when the stock market crashes or during other financial crises? Do you need someone to listen and offer sound stock market strategies?
In this episode, Toby Mathis of Anderson Advisors talks to Erik Dodds, an independent fiduciary who focuses on stock market investing. Also, Erik is the managing consultant for Anderson Financial Services (AFS) and mastermind for the Infinity Investing Workshop.
Erik finds talking about stocks, dividends, mutual funds, and other financial matters to help people with their money is fun!
Highlights/Topics:
Current Marketplace: COVID takes market down at rapid pace and creates panic
Future Marketplace: Erik predicts possible bigger, better stimulus in February
Advice for Traders: Take some winnings off table; no need to actively trade all the time
Preferred Portfolio Options: Hedge from volatility indices/instruments to cash balance
Puts and Calls (Naked or not): What they are, how they work—always protect yourself
Select System: Traders need to be disciplined on when to buy and sell; keep it simple
Dividend Kingdom: Are you an aristocrat or king stock/option? What's the difference?
Growth vs. Value: Pay for consistency and cash flow, not up years
Real Estate and Stocks: Don't fight feds that keep rates low—buy assets
Legal Disclaimer:
Futures, stocks, and options trading involves substantial risk of loss and is not suitable for every investor. The valuation of futures, stocks, and options may fluctuate, and, as a result, clients may lose more than their original investment. The impact of seasonal and geopolitical events is already factored into market prices. The highly leveraged nature of futures trading means that small market movements will have a great impact on your trading account and this can work against you, leading to large losses or can work for you, leading to large gains.
If the market moves against you, you may sustain a total loss greater than the amount you deposited into your account. You are responsible for all the risks and financial resources you use and for the chosen trading system. You should not engage in trading unless you fully understand the nature of the transactions you are entering into and the extent of your exposure to loss. If you do not fully understand these risks you must seek independent advice from your financial advisor.
CRG Wealth, LLC ("RIA Firm") is a registered investment adviser located in Las Vegas, NV. CRG Wealth, LLC may only transact business in those states in which it is registered, or qualifies for an exemption or exclusion from registration requirements.
CRG Wealth, LLC, Canyon Ridge Group, LLC, and their representatives do not provide legal, tax preparation, or accounting advice. Persons who provide such advice do so in a capacity other than in the capacity of working with the above-referenced firms.
Anderson Financial Services, LLC, Anderson Business Advisors are unaffiliated with Canyon Ridge Group, LLC & CRG Wealth, LLC.
Resources:
Infinity Investing Workshop: https://infinityinvestingworkshop.com/mm/
Anderson Advisors Tax and Asset Protection Event
Full Episode Transcript:
Toby: Hey guys, this is Toby Mathis with the Anderson Business Advisors Podcast. Today, we're going to be talking with Erik Dodds, who works with us on the Infinity side, but Erik is an independent fiduciary. He's out there doing stock market investing all the time; he's always in those markets. Welcome, Erik.
... Read Full Transcript