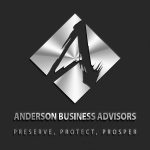 Many people talk about flipping and buying properties, but a niche area of real estate investing that most people are unaware of is called note buying.
Today, Clint Coons of Anderson Business Advisors talks to Bill Mencarow of Paper Source Online. The Paper Source, Inc., was founded in 1987 by Bill and his wife and business partner, Alison.
Bill and Alison have been note investors since the 1980s. Also, he is the editor and she is the publisher of The Paper Source Journal and they co-host the radio talk show, First Couple of Texas Radio.
Highlights/Topics:
What is a real estate note? A promise to pay—mortgage secured by real estate.
What's your role if you own a real estate note? You're the banker, not the landlord.
Why not be a landlord? You have to deal with tenants, toilets, and termites.
What are the reasons to buy/own real estate notes? Cash flow, higher yields, lower risk.
How the process of buying notes work? Sell note for lump sum to investor at a discount.
What are the different types of notes? First, second, or third position against note.
How do you know what you are buying? Perform due diligence—paper, property, payer.
How do you verify payments, borrower's credit, and value of note to know what to offer?
What do you need to get started buying notes? Cash investment or broker note.
How to find real estate notes? Network to establish context with people with notes.
Resources
The Paper Source Facebook Group
How To Get Started Profiting From Notes (Free E-Course)
Full Episode Transcript:
Clint: Hey, what's up, guys? It's Clint Coons here. In this episode, what I wanted to do is bring to you someone who's an expert in their field and talk about an area of investing that a lot of us just don't realize is out there. So many people talk about flipping property and buying property, and I teach you strategies on how to address those types of investments, but there's a wide range of opportunities when it comes to real estate investing.
... Read Full Transcript