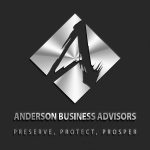 How do you get started in real estate investing outside of your local area? Are you struggling to get started in a different state? Trying to figure out how to find properties outside the area in which you live?
Today, Clint Coons of Anderson Business Advisors talks to Gary Beasley, Co-founder and CEO of Roofstock, a leading real estate investment marketplace. Gary explains how to start investing in real estate that is not in your local area, but in markets where you get higher cap rates and properties without having to put in hundreds of thousands of dollars.
Gary has spent most of his career building businesses in the real estate, hospitality, and technology sectors. Before starting Roofstock, Gary led one of the largest single-family rental platforms in the United States through its IPO as Co-CEO of Starwood Waypoint Residential Trust, now part of Invitation Homes.
Highlights/Topics:
Numbers Game: Sizable portfolio with multiple properties for multiple cash flow streams
Roofstock: Unlocks asset class for investors to break down geographic barriers
Result: Real estate investors buy homes with tenants to create efficient marketplace
Differences between Roofstock, Redfin, and Zillow when it comes to property research
Risk-Reward: What returns will be generated and what risks are you willing to take?
Where to get properties? Organically, customer acquisition, PR, educational content
Rent Ledger: Access data in the system and view tenant payment history
Best of Both Worlds: Opportunity to buy it now and all returns are based on that price
Roofstock Academy: Sign up and get proprietary access to experts who help you
Different Sellers, Motivations. Some want to sell quickly, and some are more patient
Resources:
The Remote Real Estate Investor
Full Episode Transcript:
Clint: Hey, what's up guys? In this episode, what I want to talk about is investing outside of your local area. You've heard me talking about real estate investing, now we're at 250 properties, and I get questions all the time. In the comments on the videos they ask me, Clint, how did you get started in a different state? We're struggling trying to figure out how to find properties outside the area in which I live. I get it, that is a challenge, and it's really hard for many investors to figure that piece out.
... Read Full Transcript