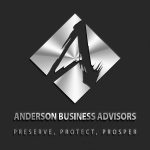 If you have a corporation or LLC, you're going to be dealing with securities and the SEC. Do you know what you need to know when it comes to fundraising and securities compliance? In this episode, Toby Mathis of Anderson Advisors talks to Chris Myers of Holland & Hart about the basics of raising capital for investment and real estate projects. Chris assists public companies with corporate transactions and investment advisers with the formation and operation of private investment funds.
Highlights/Topics: 
Securities Transaction and Compliance: If someone gives you money, and you take that money to build your business, you are expected to give it back

Fundraising Pitfalls: Securities regulators are out to get all those that intentionally or unknowingly commit fraud via securities transactions

Debt or Equity: Securities transactions may allow regulated exemptions or exclusions 

Examples of Exclusions: Something isn't considered a security and doesn't need to be regulated, such as bank stocks

Examples of Exemptions: Security involving pre-existing accredited investor and doesn't need review; refer to Section 482 and Jumpstart Our Business Startups (JOBS)

General vs. Non-General Solicitation: Unlimited or limited number of investors known or not, such as friends and family, buying security and owning equity in your business

Loans and Less Risk: Corporate diligence picks up a non-compliance securities offering 

Non-Compliance Penalties: Depends on broken rules and involves a decision by securities regulators, investors, and commissions

Road Trip: When raising money, move in the right direction by following the rules and  regulations, such as Rule 506(c) and Regulation D

Offering Memorandum: Describe, document, and disclose key risk factors to investors; avoid misunderstandings and missing funds    
Resources
Contact Chris Myers at 702-669-4621
U.S. Securities and Exchange Commission (SEC)
Financial Industry Regulatory Authority (FINRA)
Jumpstart Our Business Startups (JOBS) Act
Anderson Advisors Tax and Asset Protection Event
Full Episode Transcript
Toby: Hey guys, you're listening to the Anderson Advisors podcast. Today we have a really cool guest, Christopher Myers. Welcome, Christopher.
... Read Full Transcript