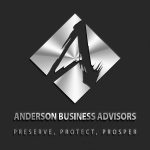 When it comes to investing in single-family homes, it's about the market and understanding the location. Does it have what you want—cash flow, appreciation, or a combination of the two? Today, Clint Coons of Anderson Business Advisors talks to Marco Santarelli about passive real estate investing and single-family properties. Marco is the founder and CEO of Norada Real Estate Investments, a nationwide provider of turnkey cash-flow investment properties. Also, he's the author of Passive Real Estate Investing and host of the Passive Real Estate Investing Podcast. Marco is on a mission to create wealth and passive income by giving people a path to financial freedom with real estate.  
Highlights/Topics:
Why did Marco become an out-of-state real estate investor? Competition and high prices forced him out of his market. Investing in markets miles away made more sense.

Why invest in only red or blue states? As far as returns go, a lot of that has to do with property or state taxes, or unintended consequences of policies from politicians.

How many new investors are going to be interested in investing in that market in the future? None. In California, they're intentionally trying to destroy the rental market.

What's Marco's criteria when finding properties? It's not always and only about the property. When investing, take a macro view of things.

What are Marco's Rules of Successful Real Estate Investing? No. 6 is to take a top-down approach. Select real estate markets that align with your investment goals. 

With real estate, are there enough opportunities? The United States has more than 400 major metropolitan statistical areas and large regions.

Is all real estate local? There's truth in that. Some even think all real estate is not just local, but hyper-local.

What are the ABCs of 'hot' markets, right now? Atlanta, Baltimore, Carlton, and Dallas. When it comes to making investments, it's all market data-driven. 

Can Marco's business actually source properties for people? Yes, that's one of the many value-added services. People and properties make his business work.

What criteria does Marco consider? What's his process for helping investors? Everything always starts with a strategy session. It's free and takes 15 minutes to an hour, depending on the level of complexity and questions asked.

Why is Marco not a fan of the one-stop-shop concept? There are different resources available to investors, including lenders, property managers, title companies, home inspectors, appraisers, asset protection attorneys, CPAs, and tax advisers. 
Resources
Free Book: https://www.noradarealestate.com/freebook/ 
(https://www.noradarealestate.com/freebook/?utm_source=AndersonAdvisors)
Free Strategy Session: https://www.noradarealestate.com/contact
(https://www.noradarealestate.com/contact/?utm_source=AndersonAdvisors)
10 Rules of Successful Real Estate Investing
Anderson Advisors Tax and Asset Protection Event
Full Episode Transcript:
Clint: Welcome, everyone. Hi, it's Clint Coons here with Anderson Business Advisors and this is another episode of the Anderson Podcast. In this episode, we're going to talk about passive real estate investing. Those of you listeners that have heard me before, you know that I am an active real estate investor. I love single-family homes. I built up quite a portfolio of single families around the United States. 
... Read Full Transcript