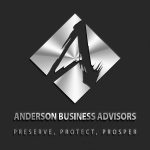 Let's face it, even if you use an LLC, you still need insurance. However, when we need insurance for LLCs, corporations, and land trusts, our local insurance people and providers don't know how to write the right type of policy to protect our assets. Clint Coons of Anderson Business Advisors talks to Shawn Woedl from the National Real Estate Insurance Group (NREIG) about the importance of insurance and different types of policies that are available.
Highlights/Topics:
Creating a Limited Liability Company (LLC) doesn't relieve you of your responsibility to insure the property

REIGuard: Accommodates portfolio of one to four family rental dwellings or any line of commercial real estate through any phase of occupancy, anywhere in the country

Flippers should purchase Builder's Risk Forms that include liability coverage for the premises

Fix and flips are highest risk type of property for an insurance company; investors are forced to buy a longer-term policy, but won't get a refund if they sell the property sooner

Liability claims take down a company faster than any property loss, regardless of size

General Contractor's Policy covers faulty workmanship; a general contractor needs to provide Certificate of Liability Coverage and Workers' Compensation Coverage

Call monthly to verify their coverage, or add yourself to their General Contractor's Liability Policy

Flipping through a corporation can make it difficult to obtain policies; some carriers only offer coverage in the property owner's personal name

Local insurances don't insure LLCs, only individuals, because of pre-negotiation through their reinsurance treaties and contracts, so they can't accommodate for it

Insurance agents encourage separate policies for each LLC, not an umbrella policy, to run up the cost; NREIG can aggregate them under one policy to lower rates

Name anyone who has an ownership interest in the property that can potentially be included in a lawsuit as additional insured on your policy

New investors who come to NREIG discover that they have many choices for property and liability insurance; NREIG structures unique coverage based on client's needs
Resources
National Real Estate Insurance Group
Tax and Asset Protection Event
Full Episode Transcript:
Clint: Hi everyone, it's Clint Coons here with Anderson Business Advisors and today I have Shawn Woedl on from National Real Estate Insurance Group, and he's going to talk to us about the importance of insurance and the different types of policies that are out there.
... Read Full Transcript