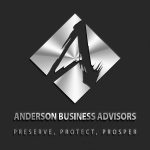 In this episode of Anderson Business Advisors, Toby Mathis speaks with Trent Lee of First Choice Business Brokers (FCBB).
You'll hear Toby and Trent discuss all the ways you can slice and dice the numbers to value a business. From EBITDA to discretionary earnings, normalizing value over the past few Covid years, using the SBA database, etc. Trent shares many stories from his experience both good and bad about how to value, run, and sell a business – from a small $70K pizzeria, to larger operations valued in the tens of millions, Trent is the expert in the business broker space.
Highlights/Topics:
Trent's the number one business broker in the country by volume
The SBA database as a tool
Seller's discretionary earnings
Recasting financials to normalize for Covid years
Using multiples for valuation
A few success stories from Trent's experience
Showing profit in your business for valuation vs. saving money immediately with tax write-offs
The pizzeria story
Matching business purchases to the background of the buyer
Don't touch anything on a profitable business for at least 6 months
The mistakes – leaving value and profit on the table
If you want to buy a business, call Trent
Resources:
Full Episode Transcript: 
Toby: Hey, guys. This is Toby Mathis with the Anderson Business Advisors Podcast. I'm joined today by Trent Lee. Welcome, Trent.
... Read Full Transcript