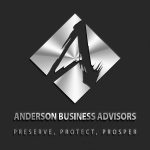 In this episode, Toby Mathis of Anderson Business Advisors welcomes Jose Luiz Morales, a self-made wealthy real estate professional who made many sacrifices at a young age in order to build a lifetime of wealth. Jose is a Real Estate Advisor with Morales Group, Brokered by eXp Realty, he has a podcast called "The Residual Real Estate Agent, and he belongs to a number of mastermind and mentoring groups based around investing and real estate.
You'll hear the inspiring story of how Jose decided to stop hanging around with "knuckleheads" at age 23, and his life changed focus. By sacrificing a lot of the fun and frivolity most young people have in their 20s, Jose became a millionaire and built a foundation of assets that will not only allow him and his family to live a comfortable life, but they could feasibly even retire before age 40.
Highlights/Topics:
Jose's origin story
Jose's parents taught him the most valuable lessons, but never helped him financially
At age 26 Jose's monthly income was $6000
Making sacrifices at a young age allowed for building wealth
Moving out at age 27
Everything Jose put on his vision/dream boards came to fruition
Coaching, mentorship and mastermind groups
Advice for young people – don't hang around with knuckleheads
Reach out to Jose to learn more about his methods and successes
Resources:
The Residual Real Estate Agent Podcast
Full Episode Transcript:
Toby: Hey, guys. Welcome to the Anderson Business Advisors Podcast. My name is Toby Mathis. Today, I have Jose Morales on and we're going to be in for a treat. Hey, Jose. How are you doing?
... Read Full Transcript