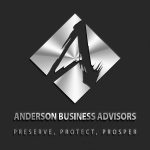 Do you know about RAL? What it stands for? You probably should because you or a loved one may need it someday. Today, Clint Coons of Anderson Business Advisors welcomes Gene Guarino of Residential Assisted Living (RAL) Academy. It's never too late to start an RAL business, which provides a tremendous service and peace of mind for residents and their families.  
Highlights/Topics:
When and how Gene got into real estate business; no money down, no credit, no clue

What's not RAL? Old-folks home, hospital, skilled nursing facility, nursing home, or independent living

What is RAL? Single-family home converted to house seniors who receive 24×7 care; about 98% of them are moving into the last place they will ever live

Conversion can include grab bars, smoke detectors, wider doors, and other changes

Real estate investor can lease home to an operator as a long-term, low-impact tenant

Location, Location, Location: Buy new vs. repurposing existing property into RAL

Do good, and do well; protect assets and generate income

Finding a home to buy for RAL is easy; find the tenant/operator first

How much can you earn with RAL? Avg. $4,000 per month/person to live in home

Potential Risks and Liabilities: Do you operate properly? Do it right, don't get sued

Professional Liability Insurance Policy for RAL costs less than $1 per day/resident

Dispelling RAL Myths: Doesn't need to be multifamily or commercial setting; residential and commercial financing is possible

3 things needed: Senior-safe house, standard operating procedures (SOPs), and qualified manager

3-legged Stool: Residents, caregivers/staff, and business
Resources
Residential Assisted Living Academy
What is residential assisted living (RAL)? Learn about the greatest real estate—and business—investment for the next 25 years!
Insiders Guide to Investing in Senior Housing (Amazon)
Tax and Asset Protection Event
Full Episode Transcript:
Clint: Welcome everyone to the Anderson Business Advisors podcast. This is Clint Coontz here from Anderson Business Advisors. Today, we have Gene Guarino of Residential Assisted Living Academy. Gene is a good friend of mine, we've spoken together on multiple stages, and a lot of our students have found with him. I thought, "You know what, I want to get this information out to people," because so many people, when I run into him at an event, and we're talking about asset protection, real estate investing, and all throughout the word RAL, I get so many puzzled look on people's faces. They've kind of heard of it, they don't know what those initial stands for, so I figured, "You know what, what I'm going to do is I'm going to bring out the nation's premier expert in residential assisted living. Everyone listening on this podcast can hear from the expert about what this means to them and what they can do with it."
... Read Full Transcript