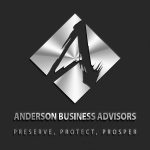 In this episode, Clint Coons of Anderson Business Advisors welcomes Kim Lalande, Founder and CEO of Key.
Key is a 'one-stop shop' that partners with quality vacation rental homes (usually 3+ bedrooms and a certain aesthetic) to take all of the "concierge" burden off of the host or homeowner's plate and provides one place to book all the in-home services to enhance each guest's stay. Before launching KEY.co in 2015, Kim was the Director of Business Development for DLA Piper, a law firm representing many leading technology companies.
I talk with Kim about some of the reasons that investors who own or are looking for short-term rental properties should use this type of service.  From my own experience with a rental in Hawaii that I sold because I hated doing all the work with guests, it is obvious what a relief this service would be to any short-term property owner.  Kim says that naturally most of the "vacation destinations" with beaches like Hawaii, Florida, Nantucket, and The Hamptons are perfect spots to invest, but there are also some up-and-coming areas such as Austin, Nashville and Charlotte that are hotspots for short-term rentals.  You'll get better reviews and more bookings when you offer a concierge service such as Key, and there are a number of tax benefits as well.
Highlights/Topics:
Kim came up with the idea for Key during one of her own short-term rental stays
The types of "quality" homes Key represents – they personally vet every home
The most attractive markets: Data shows lake, beach, Florida, Hawaii, Austin, Nantucket, Hamptons, mostly vacation destinations
How should a person stage their rental? Think high end hotel
Using Key services – what's the return on cost of your services?
At Anderson, we say if you spend 100 hours managing it, you can accelerate the depreciation. Key shares all their marketing and promotion with each homeowner to increase bookings
Today's short term rental market is even getting large hotel chains participating. If you DON'T have a service like this, it's harder and harder to compete
Each type of renter needs different services – families vs. couples vs. bachelorette party. Flexible service is best, trips types are so different
Cleaning, pre-arrival groceries should be automatically included, along with a "mid-stay" cleaning
Smaller properties (condos, townhomes) will have high volume, large homes may only need to rent out six times a year with their higher cost
Make sure your rental is in the "center" of local activities (beach, skiing), people don't want to drive on vacation
Outlier homes, drive to go anywhere, ppl don't want to go driving, not nec city center, lake? Boat rentals/beach, center of activities.
The pandemic took many rentals off the market – people moved out of city centers to their second homes
It's important with today's hybrid/remote workers to include highspeed internet and a desk/office area – consider adding a cool background wall for video calls!
Resources:
Full Episode Transcript:
Clint: What's up, guys? Hey, it's Clint Coons here. In this episode, I wanted to talk about short-term rentals and how to stand out if you're thinking about getting into that space. If you watch some of my other videos, you know I'm a proponent of short-term rentals because you can reap massive tax deductions through cost segregation by accelerating the depreciation because you don't have the same issues you face as a real estate professional.
... Read Full Transcript