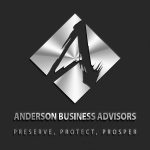 Small multifamily real estate does exist. You don't have to have hundreds of units, syndicate, bring in investors, and make it complicated. So, how do you get started investing in small multifamily real estate and produce cash flow?
Today, Clint Coons of Anderson Business Advisors talks to Jen and Stacy Conkey, Founders of Warriors of Wealth and the Remote Multifamily Investing Academy™. They are two experts who know how to get into smaller deals that generate massive cash flow.
Jen and Stacy Conkey have more than 20 years of experience as entrepreneurs and real estate investors. Through their diverse real estate experiences, Jen and Stacy know what it takes to identify deals and make offers on properties that build long-lasting wealth. Also, Jen and Stacy share their knowledge and experience by teaching people what it takes to succeed in multifamily real estate investing with actionable strategies that make cash flow real estate fun and easy.
Highlights/Topics:
Multifamily Impediments: Too big, too expensive, too much inventory, too competitive
Where did Jen and Stacy start finding smaller deals? Education and just doing it
Multifamily: More than big apartment buildings—anything more than a single unit/home
Multifamily Categories: Get a good deal, and good cash flow to learn the process, then build-up
Four Units & Under: Build relationships with realtors in local markets to find deals
Path of Progress: As things build out, it drives the value of other homes via BRRRR
BRRRR Strategy: Buy, renovate, rent, refinance value-add projects and maximize capital
Stabilized vs. Value-add Strategy: When evaluating quad, is it a good investment?
Why do Jen and Stacy never visit their properties but do everything online/on the phone
Where do Jen and Stacy find contractors? Get them to go to a locked property and bid
How do they find a property manager? Google and then find and call all of them
Resources
Remote Multifamily Investing Academy
Facebook Group: https://www.facebook.com/groups/PassiveIncomeRealEstateInvesting
Full Episode Transcript:
Clint: Hey, what's up, guys? It's Clint Coons here. In this episode, what I wanted to do is talk about multifamily investing, but I want to do it in a sense that most of the time when I'm talking to people about multifamily, we're talking about huge units—100, 200, 300. How many times you run into somebody that tells you, you can get involved in multifamily investing without having to go out there, syndicate, bring in all these investors, and make it so damn complicated, you're like, I'm just going to leave this to other people?
... Read Full Transcript