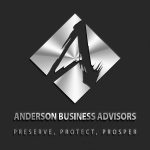 How do you get started in house hacking? There's several strategies for brand new investors getting started and the biggest investors in the industry looking to pocket some serious change and save a buck or make an extra buck.
Today, Clint Coons of Anderson Business Advisors talks to Kelton Todd with Women's Real Estate Investor Network. Also, Kelton is co-owner of Todd Team Investments.
Whether mentoring one-on-one or delivering a keynote presentation, there is one word that describes Kelton's goals—results. Kelton inspires others to take action and change the direction of their lives through creating their own financial freedom. He is now offering Empire Academy, a fully comprehensive, results-oriented real estate investing education program.
Highlights/Topics:
College Roommate Strategy: Buy a house, live rent-free in bedroom, rent out the rest
Vacation Home: Rent out just a bedroom or entire place temporarily to generate revenue
Challenges: Look out for drugs, parties, and things like that in college towns
Relationships: Know if you can live with person; different personalities create conflict
American Dream Strategy: Buy property using government-backed loans with little down
FHA: Via same loan process, acquire duplex, triplex, or quadplex and rent out other units
Women's Real Estate Investors Network: Good foundation, education, understanding
Ultimate Empire Builder Strategy: Buy something small and turn it into something big
Moving Up: You become the Joneses that everyone's trying to keep up with
Risks: You must be willing to take some risk to make money—inflation isn't slowing down
Resources:
Women's Real Estate Investors Network
Women's Real Estate Investors Network Terms of Use
Full Episode Transcript:
Clint: What's up, guys? Hey, it's Clint Coons here. In this episode, what I want to do is talk about house hacking and how to get started in it. I can think of no one better than Kelton Todd with Women's Real Estate Investor Network.
... Read Full Transcript