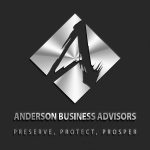 Most real estate investors want to use other people's money (OPM). Why use their own, when they can use OPM to put into deals? Why risk your own money, when you can push it onto someone else? Find real estate investors willing to lend money, especially to flippers. Today, Clint Coons of Anderson Business Advisors talks about lending with Paul Jackson and Rick Morgan of Residential Capital Partners.   
Highlights/Topics:
Expertise, knowledge, and relationships with investors and banks allowed Rick and Paul to offer a lending service to make profits vs. doing the buying and flipping themselves

Accounting is the language of business; dollars are going out and coming in

Residential Capital Partners: Originated in 2009, during the downturn when banks sold bad assets and took in Troubled Asset Relief Program (TARP) money

We Buy Ugly Houses: HomeVestors attract new franchisees and grow its business; Rick and Paul use franchise to underwrite debt acquisition of single-family distressed paper

Millenials want to rent, instead of buy a place

Problems for Property Flippers: Hard money lender puts deal together; shock sets in when money for rehab isn't available

Residential Capital Partners offer consistent delivery, clear communication, description of how money is priced and structured, and do what's promised

Keeping the cash in borrower's pocket is key to staying healthy in fix-and-flip business

Residential Capital Partners primarily do cosmetic types of rehab loans

Residential Capital Partners' Loan Process: Citizens profit, protect, and act as collateral

Why do flippers fail? First rule of business: Whatever happens, live to fight another day

Take this to Heart: Paul and Rick want people to be profitable and successful
Resources
Troubled Asset Relief Program (TARP)
Tax and Asset Protection Event
Full Episode Transcript:
Clint: Hey, everyone. It's Clint Coontz here with the Anderson Business Advisors. In this podcast, we're going to be talking about lending. A lot of you real estate investors out there are looking to find money, I mean, that's the way to invest. Why use your own money when you can use OPM to put into deals? We know how much more beneficial that's going to be. Typically, it's going to increase your cap rate on deals. What better way than to find someone who is willing to lend to real estate investors, especially flippers because that tends to be difficult for a lot of people getting started in real estate, or that have been investing in real estate for a while, to find someone who truly understands the flippers mentality.
... Read Full Transcript