ANDERSON BUSINESS ADVISORS PRESENT
TAX & ASSET PROTECTION FOR TRADERS
Anderson Business Advisors has been helping traders for over 20 years and we know that certain threats are inevitable… Death and Taxes. Obvious, right? But the not-so-obvious threat that many of us simply don't consider is the life-changing impact a lawsuit will have on our financial and emotional well-being. Ignoring these threats will not make them go away and may tee you up to suffer serious pain. The best path is to learn about the threats and address them with simple strategies to avoid them.
<iframe width="560" height="315" src="https://www.youtube.com/embed/QNeAkTWdWNQ?rel=0&showinfo=0" frameborder="0" allow="autoplay; encrypted-media" allowfullscreen></iframe>
This is where Tax & Asset Protection for Traders can help.
Sign up now as space is strictly limited.
This workshop WILL SELL OUT.
Tax & Asset Protection for Traders is designed to help you keep in control of your life and finances by focusing on several main principles, like creating a plan for those things in life that are inevitable, as well as some that are unlikely but would be devastating if they occur. You'll learn about what threats are real and which ones are more bark than bite. You'll learn about different entities such as corporations, limited liability companies, retirement plans and trusts and what they can and cannot give you in the way of major benefits.
Separating fact from fiction, you'll get clear instructions on what you can do now that yields significant positive results in the future. This is a live interactive workshop. So interactive, in fact, you will go home with a Customized Wealth Blueprint that you'll both understand and be able to implement immediately. No matter what your investment goals are, this workshop is essential to keeping more of what you worked so hard to learn.
Apply Tax Saving Techniques to Lower Your Tax Liability
Implement Effective Wealth Protection Planning
Create a Plan to Address the 2017 Tax Cuts and Jobs Act and Avoid its Traps
Prepare for a Real Retirement
Take Full Advantage of the Laws to Ensure Your Family's Financial Future
Learn Tax Strategies You Can Put in Place Right Away to Find Hidden Deductions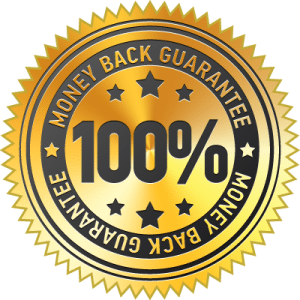 We are so confident that you will love this event and reap huge rewards by attending that we have a guaranteed money back policy. If you don't find this workshop life-changing and empowering, we will give you back every cent.
When was the last time a law firm offered to give you anything back no questions asked? Anderson Business Advisors is no ordinary firm and the strategies we teach are no ordinary strategies.
She's a trader like you and asked us to share her feedback. We've helped her set up entities, asset protection, and estate planning. Even better, she raved at how we helped maximize her deductions. But one thing Sheri said that really stood out…
They are the only organization out there that I know of that has all this expertise under one umbrella.
There are tons of accounting firms that do taxes but know nothing about protecting your assets and providing the greatest benefits to your loved ones upon your passing.
There are tons of lawyers that know how to do the asset protection… but know nothing about taxes for traders!
There are tons of other attorneys that know how to do estate planning but nothing about protecting your assets or doing your taxes. These guys know it all and have specialists in every one of these areas and they all work together to provide the TOTAL plan to you, the customer!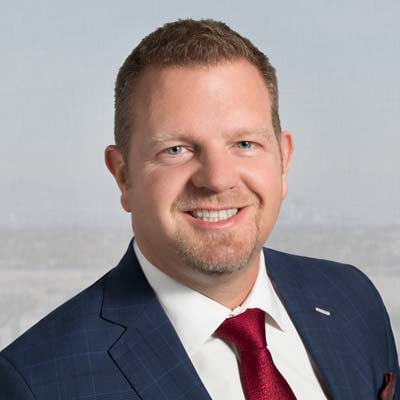 Toby Mathis, Esq.
Founding Partner, Attorney, Author & Business Tax Expert
Toby Mathis is a founding partner of Anderson Law Group and current manager of Anderson's Las Vegas office. He has helped Anderson grow its practice from one of business and estate planning to a thriving tax practice and national registered agent service with more than 18,000 clients.
In his work as an attorney, he has focused exclusively in areas of small business, taxation, and trusts. In addition, Toby was the past director and host of the longest-running local business radio program on KNUU in Las Vegas "The BOSS Business Brief".
He sits on the board of directors for several companies and was recently appointed to the local board of Entrepreneurs' Organization, a worldwide association of owners of successful businesses. He has authored more than 100 articles on small business topics and has written several books on good business practices, including first, second and third editions of Tax-Wise Business Ownership and 12 Steps to Running a Successful Business.
Michael B. Bowman, Esq.
Partner, Attorney, Author & Wealth Counselor
Michael B. Bowman, Esq. is an experienced business attorney and partner with Anderson. He practices in the areas of tax minimization, wealth preservation, and estate and business planning.
Michael is a national speaker and educator on topics that include business law, tax, and estate planning as well as a frequent guest on radio shows, webinars, and other live events. He has taught thousands of business owners how to structure and operate their businesses.
He uses his practical knowledge and expertise derived from his many years of managing and counseling business owners and from teaching at a university in their MBA department to help clients draft business plans and business operating agreements, form entities, and utilize other legal tools to maximize revenue, minimize expenses, and transfer assets. Michael is recognized as an attorney who formulates and executes legal strategies. He is also a member of Wealth Counsel, a national community of the top business and estate planning attorneys and advisors who work together to develop strategies to assist their clients to keep more of what they earn.