What Our Clients
Are Saying
Aaron Adams | Indianapolis
Carl & Christien | Las Vegas
Read what our customers are saying
We are very happy with the help, guidance and patience that we receive when dealing with Anderson Business Advisors.
Tammy W
The best all in one firm I found in my thirty-five + years of Real Estate investing. Thank you Clint, Toby, and especially Seth for taking care the four of us complicated partners on our tax and corporate structures. Thank you for giving me a peace of mine and broaden my knowledge and network through your extensive nationwide client base. Also, I am very excited to join Toby and Markay's new Infinity Workshop Project. Although, this may not be for me but I know it will benefit my kids and future grandchildren.
Jim H
Absolutely the best business, tax, trust, and asset protection attorneys in the country with reasonable fees. Caring, accurate, and knowledgeable advice for any business investor – real estate, taxes, LLCs, and trusts.
Jeff G
Donald W
In-depth, helpful and useful. Practical examples that dovetail into actual business experiences.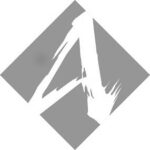 Every day, Anderson empowers investors and business owners to achieve their financial goals. Ready to join them?