Discover The Best Real Estate
Investment Opportunity in Decades…
…that can provide you with a Six-Figure Income
for the rest of your life!
If you've been sitting on the sidelines this past year wondering what the best, safest, and most profitable investment you can make…pay attention. You are about to find out!
Since the unravelling of the economy in 2020…
Nearly every investment "expert" out there is spouting off the best places to put your money for 2021 and beyond.
Some claim your best bet is in stocks and bonds.
Others claim your best bet is in gold, silver, and precious metals. And then you have the real estate crowd… and the crypto currency crowd making their claims.
Affiliate AP Event Registration
Sorry, this form is not available.
It's all very confusing.
So, what is the safest bet for you?
That's the problem. Those are all BETS.
These kinds of investments are all based on emotions—made by people on what they think will happen—as if they have some kind of crystal ball.
These investment gurus aren't looking at the hard data—the type of data that cannot be ignored and cannot be changed.
Those investors are betting on a future without looking at one undeniable fact: a large chunk of our population is getting older and needs a place to live. (More on that later).
A Safe Investment Everyone Can Enjoy
Imagine, for a moment, if you had a solid investment where there was undeniable proof that there was a growing market for the next 20 to 30 years.
Imagine an investment opportunity where one single-family home generates more income than a 50 unit apartment building! (Read on to discover how this is possible and how easily you can get started.)
With this investment opportunity at your fingertips, you will be at the right place and at the right time. No more guessing, no more worries, and no more stress…
…and no more wondering where to invest!
We've all seen the wild swings in the stock market over the years—and the housing bubble of 2008.
Those were all based on emotions and guesses.
Getting in on an investment trend that is based on facts and real data instead of emotions is an investment anyone can bank on for years to come.
A Tidal Wave of Opportunity
It's called the Silver Tsunami for a good reason…
… because Baby Boomers will become senior citizens over the next 20-30 years…
…and it will be a tidal wave of opportunity for those real estate investors who act now.
Here are the undeniable facts:
The US is home to 77,000,000 Baby Boomers​
10,000 people turn 65 every day
4,000 people turn 85 every day
90% of elders prefer to live in their own home rather than a big box institutional facility
70% of elders require assistance for their activities of daily living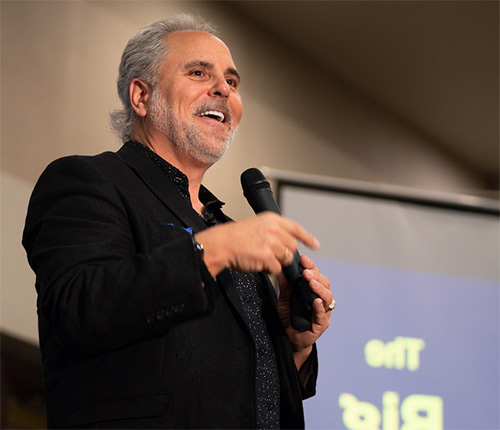 Assisted living is expected to balloon to epic proportions in the next 20-30 years. You may have noticed this trend happening already with new assisted living facilities opening up where you live.
The problem with most current assisted living facilities is that they are cold, lonely, and outdated.
One of the biggest trends today is alternative assisted living environments. One hot trend—and the most profitable for savvy real estate investors— is Residential Assisted Living (RAL). This is basically converting a regular single family home into a senior living home.
The income potential on these residential assisted living homes is huge because you can put 10 or 12 seniors into an RAL—with each person paying an average of $4,500 per month (this includes room, board, and care).
Can you see the income potential?
After taxes and expenses, many RAL owners bring home $10,000 – $30,000 a month!
That's $120,000 – $360,000 yearly— a nice six-figure income for the rest of your life.
This all sounds great, doesn't it?
However, a big problem with RALs is that there are some regulations and pitfalls that can bog down investors who jump right in with both feet without looking!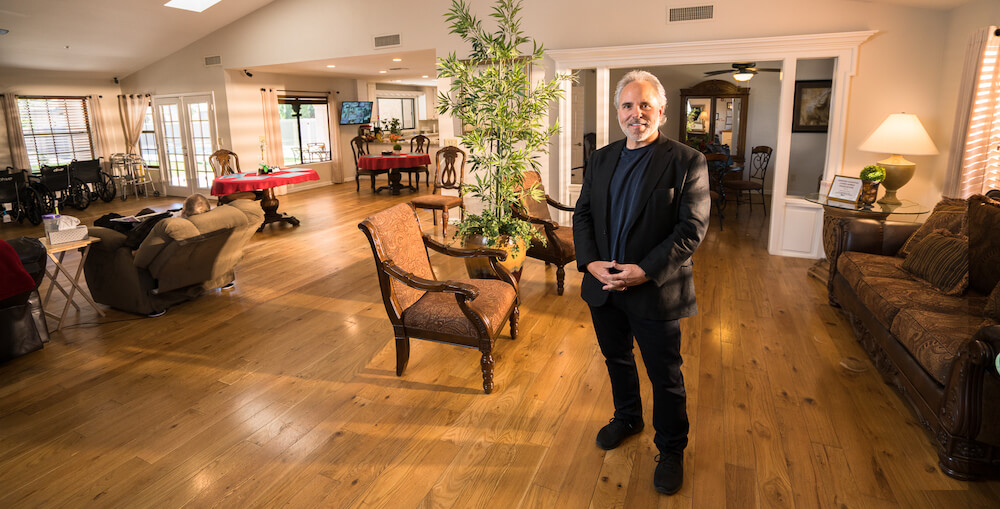 Don't Go It Alone
The good news is that you won't have to go it alone to enjoy this new lucrative assisted living investment. Now, you can get the training you need to develop your own residential assisted living home.
The Six-Figure Investing Plan with Residential Assisted Living
with Gene Guarino and Clint Coons, Esq.
FREE Online Event
February 6th, 2021
9:00 am Pacific Time
12:00 pm Eastern Time
At this FREE event, you will find out everything you need to get started with residential assisted living investing.
Here's what you will discover at this online event…
Residential Assisted Living
How just one RAL property can generate $540,000 (after expenses) annually, so you can retire healthy, wealthy, and happy
The Five Keys to Success in RAL—without stumbling through beginners' mistakes
The difference between "going low" versus hitting the "sweet spot" for investing in RAL
The 3 ways you can make RAL an income source for life
How do deal with location, zoning, and HOAs—without the mistakes new investors make
The best markets for the most successful RAL investments (Two of these will surprise you!)
How residents "pay" for their stay at your RAL—without you worrying about "where the money is coming from"
Tax Benefits and Protecting Your New RAL Homes
In addition to learning about RAL, you will also explore all the incredible tax benefits you will get by being a RAL real estate investor. Our world and economy is changing quickly. The last safe place to invest your money and get great tax benefits is in real estate—and RAL just might be the Tesla of real estate investments!
Attorney Clint Coons, Esq. will go over the structuring and tax benefits of Residential Assisted Living including:
Asset Protection
How taxes are calculated for your RAL—and why this matters if you want to retire rich
Understanding wages, tips, salaries, commissions, etc., so you don't overpay on expenses
How homestead exemptions, some retirement plans, some investments, and some income is protected from creditors.
Safe Tax Planning
How saving just $1,000 a year in taxes can nearly double your net worth over time
Why corporations receive preferential tax treatment and how you can profit from this
How to use simple business structures to avoid audits from the IRS.
This event is absolutely FREE, but it won't be around for long. You are guaranteed to come out of this webinar with a greater understanding of how profitable RAL homes are—and if it's the right fit for you.
But time is running out. This may be the last time in a long time where you will be able to attend a webinar like this.
Click on the button above to secure your spot on this next FREE event.
Warning:
An opportunity likes this only comes every 73 years—or never again. This Silver Tsunami is a once-in-a-lifetime event. It's not like when the stock market rises and falls every ten years. This is it. If you miss this opportunity, you will never get another chance to retire comfortably and make a big impact on people's lives.
Remember it costs you NOTHING to be well informed, but if you go into this alone without knowing the facts, you will miss out on all the upside potential you could have.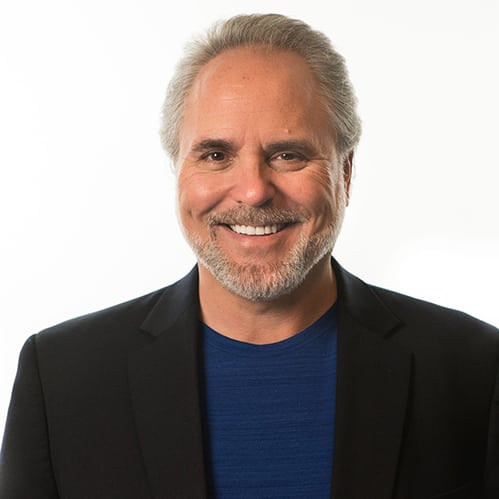 Gene Guarino
Gene owns, operates, and invests in Residential Assisted Living homes throughout the U.S. He is the found of the AL Family of Companies, whose motto is "Do Good and Do Well," which includes Family Legacy Homes, RAL Academy, AL Network, RAL National Association, RAL National Convention, and the RAL Charitable Foundation.
Gene regularly speaks in over 50 cities and five countries on residential assisted living and the opportunities it presents for business owners, operators, investors and entrepreneurs. He has trained over 300,000 people over the past 30 years on topics ranging from real estate investing, starting your own business, and entrepreneurship. He has focused exclusively on residential assisted living for the past 7 years.
He has hosted three radio shows and authored four books including:

BLUEPRINT – How To Start Your Own Residential Assisted Living Business and The Insider's Guide To Investing In Senior Housing."
Gene has been married for 34 years, has four children and two grandchildren.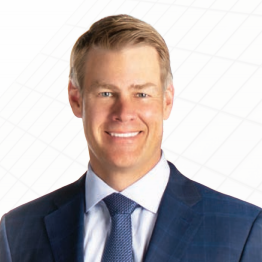 Clint Coons, Esq.
Clint is a founding partner of Anderson Business Advisors.
Clint teaches extensively throughout the U.S. to groups of investors and professionals with many of his courses certified for continuing education credit for legal, accounting, and real estate professionals.

His success in these regards is in large part due to his personal investing experience. Taking what he learned growing up in a real estate family, Clint has acquired over 100 properties, from small single family homes to commercial buildings.
Using real-life examples and his personal experiences, Clint knows what really works in investing and what to avoid.
In addition to advising clients and investing in his own real estate projects throughout the United States, Clint has written Asset Protection for Real Estate Investors by Clint Coons, Esq. —a book that has helped thousands of investors avoid the hazards and pitfalls of real estate investing.