Get Your Personalized Strategy Session and Wealth Planning Blueprint Today…
Receive a Customized Strategy Session by Scheduling an Appointment Today to Receive Solutions for your Asset Protection, Estate Planning, and Tax Planning Needs.
The session is normally valued at $750 and for a limited time, it's being offered at no charge. Our team works with clients from all fifty states, so no matter where you are in the U.S., fill out the form now to get your personalized Strategy Session.
Enter Your Information Below
We never share your details with anyone.
Anderson Business Advisors
What does the Strategy Session include?
The Strategy Session includes a one-on-one phone conversation with an Anderson Advisor that will discuss your unique situation and assist with your tax planning, asset protection, and estate planning needs.
Just Three Easy Steps to Schedule Your Strategy Session…
STEP #1: Fill out your contact information in the form above.
STEP #2: You'll receive this one-on-one, no obligation Strategy Session with one of Anderson's professional business advisors.
STEP #3: The advisor will map out a business structure for protecting your real estate, personal, and business assets.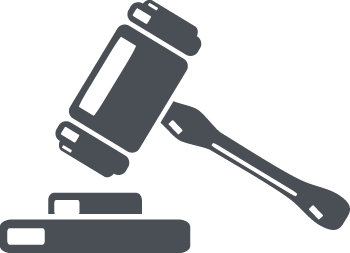 Experienced Attorneys you can trust who specialize in working with Real Estate Investors and Business Owners for over 80 years of combined experience in asset protection and tax minimization.
"I already have recommended your company due to your knowledgeable skills, promptness and professionalism, communications and direct advice. Anderson Advisors let's me know what I need to know to succeed and profit in my new ventures without any BS!"
"Very caring staff than makes all the time in the world to be a support and to answer and clarify hard to understand questions. We would have been lost in starting our new business without Anderson."
As a client of Anderson, I have appreciated their commitment to client education, their real world expertise regarding the challenges and opportunities that entrepreneurs and real estate investors face, and their genuine desire to see their clients succeed. Thank you, Anderson.
Las Vegas Operations Office
Anderson Business Advisor –
3225 McLeod Drive, Suite 100
Las Vegas, NV 89121
M-F 8:00 AM – 5:00 PM
Las Vegas Event Center
Anderson Business Advisor
1980 Festival Plaza Drive, Suite 550
Las Vegas, Nevada, 89135
M-F 8:00 AM – 5:00 PM
Tacoma Office
Anderson Business Advisor –
PLLC 732 Broadway Suite, #201
Tacoma, WA 98402
M-F 8:00 AM – 5:00 PM

© Copyright 2017 Anderson Advisors. All rights reserved.