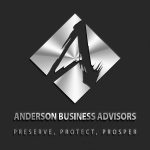 It's never a good idea to gift things to somebody. Instead, make them work for it. Take care of yourself, your family, and your taxes. Toby Mathis and Jeff Webb of Anderson Advisors answer your tax questions. Submit your tax question to taxtuesday@andersonadvisors.
Highlights/Topics:
How do I gift my son a fully depreciated rental property without causing a tax consequence? Typically, gifts do not cause tax consequences; however, it is not always wise to do so
We are considering purchasing a vehicle, which will be used about probably 75% of the time for our real estate business. Should we purchase it in the LLC (an S Corp) or personally? What are the advantages and disadvantages of both? Consider liability, tax consequences, cost factor, and value of vehicle; unless it's a maintenance or utility vehicle, put it in your personal name and get reimbursed for the mileage because commercial insurance is much more expensive
Excluding the 1031 Exchange, is there any way to legally avoid paying depreciation recapture tax when you sell a rental property? Don't have a gain on your sale
I have several vendors refusing to give me their W-9, and I have to threaten to withhold payments. When should I collect and not collect W-9? Vendors need to complete the W-9, but you are not required to issue them 1099s—although you should anyway
Can we sell our home on an installment sale to an Intentionally Defective Grantor Trust (IDGT) and then lease it back? And at the same time, have the depreciation and other costs flow to our return because of IDGT taxation rules? IDGT is an irrevocable trust that is not actually irrevocable because of adding 'Grantor' wording to make it intentionally defective for tax purposes
For all questions/answers discussed, sign up to be a Platinum member to view the replay!
Go to iTunes to leave a review of the Tax Tuesday podcast.
Resources:
Real Estate Professional Requirements
Intentionally Defective Grantor Trust (IDGT)
Unrelated Business Income Tax (UBIT)
Solar Investment Tax Credit (ITC)
Taxpayer Certainty and Disaster Tax Relief Act of 2020
Rollovers as Business Start-Ups (ROBS)
Anderson Advisors Tax and Asset Protection Workshop
Anderson Advisors Tax-Wise Workshop
Anderson Advisors Infinity Investing
Full Episode Transcript:
Toby: All right, guys. Let's see if everybody's out there. This is Toby Mathis.
... Read Full Transcript