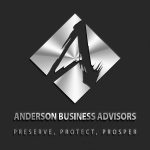 When the COVID-19 pandemic hit, the Canada/U.S. border closed, putting great stress on businesses and families on both sides who depend on international traffic.
In this episode, Toby Mathis of Anderson Advisors talks to Lars Jacobson, a businessman, and entrepreneur who has owned and operated his own businesses for more than 20 years.
Lars and his family left Southern California and moved to the panhandle of Idaho. He expected to semi-retire, buy 100 acres of land, and become a farmer. However, plans changed. In June 2019, Lars and his family acquired the "Little Town of Porthill, Idaho" which includes a convenience store, gas station, restaurant, and package depot on the Canadian border.
Highlights/Topics:
Picking up Packages: People don't want to ship packages from the United States to Canada because it's so expensive to get them across the border.
Starting a Business: After living in southern California, Lars shared things by learning, traveling, and teaching entrepreneurialism.
Forget about Retiring: After a year or so, God told Lars to buy a town. Wait, what? Pray about it and make it a family adventure.
God is Good: Business was fantastic and awesome, but when the coronavirus hit, the border closed, and God gave Lars a challenge. Whatever happens, persevere.
How much longer until the border opens? Remain hopeful and keep calling because nobody seems to have a clue.
What about the Americans? The closest town nearby has a couple of supermarkets, gas stations, and fast food, but is about a half-hour away and costs much more money.
Got Money? The Economic Injury Disaster Loans (EIDLs) and Paycheck Protection Program (PPP) were supposed to be given to people and businesses that needed it.
Was it enough? No, Lars' business is losing more than $10,000 monthly and still cutting back. All the employees were laid off except a maintenance person. Everybody's gone.
Financial and Emotional Impact: Consider every option and do everything possible after losing what you worked so hard for all your life. Get yourself and your assets and liabilities structured, organized, and prepared.
Resources:
GoFundMe – Save Jake's Landing
Economic Injury Disaster Loan (EIDL)
Paycheck Protection Program (PPP)
Anderson Advisors Tax and Asset Protection Event
Full Episode Transcript:
Toby: Hey, guys. This is Toby Mathis with the Anderson Business Advisors podcast. Today, we have a really serious topic. I have a good friend, Lars Jacobson. Hey Lars.
... Read Full Transcript