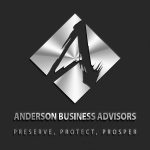 What are some mind-blowing ways to access capital that you may not be aware of—where the money is 100% tax-free and you don't have to report it on your personal credit and FICO score?
In this episode, Toby Mathis of Anderson Advisors talks to Geal Talbert, Vice President of Wealth Management at UBS Financial, and Dan Ollman, Executive Manager – Anderson Funding Community, which helps people get money for new businesses as well as for flippers from non-traditional sources.
Geal and Dan are two experts in the realm of other people's money (OPM) and how you get access to it.
Geal's specialization includes advanced planning strategies for tax minimization, estate transfer, and business exit planning to ensure clients maximize the net proceeds from the sale of their business.
DISCLAIMER: The rates mentioned on this podcast change regularly.
Highlights/Topics:
Rampant Inflation: At almost 8%, now is not the time to sell assets to pay bills.
Why sell when you don't have to? Instead, you buy, borrow, and step up in basis.
Security-backed Lines of Credit: Different investments have different line maximums.
How long does it take and how much do you get? Depends on quality of equity of stock.
What could go wrong? You'll have to come up with more cash or sell to cash.
No Cost: What does it cost to get a line of credit? Do you pay for points upfront?
What does somebody need to have in their account to qualify for a fixed rate? $25,000
Private Money: If assets continue to grow, then dividends are used to pay back loans.
Non-revenue-producing Business: Brand new companies/startups can get lines of credit.
Line of Credit: Get credit when you don't need it. You never know when you'll need it.
Resources:
Dan Ollman Phone: (800) 706-4741 x 270
Dan Ollman Email: funding@andersonadvisors.com
1-on-1 Consultation: https://calendly.com/anderson-funding-community/
Full Episode Transcript:
Toby: Hey, guys. This is Toby Mathis. In this podcast, you're going to meet Geal Talbert who is the Vice-President of Wealth Management at UBS, and a phenomenally successful and bright financial professional. She's going to be talking about security-backed lines of credit and how to access assets without having to sell such assets.
... Read Full Transcript