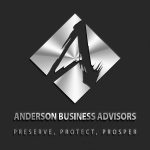 Most businesses only manage to survive three to five years. Business owners who make it past the five-year mark should be proud of their background, knowledge, and experience in the industry. They stay afloat and make it through minor to major downturns by knowing how to talk the same language and turn a profit. Today, Michael Bowman of Anderson Business Advisors and Bowman's Business Brief talks to Eddie Gant, co-owner of Jet Lending, LLC. The asset-based lender started investing in the real estate business by buying, fixing, and flipping distressed properties, but decided to take a leap into lending, as well.
Highlights/Topics: 
How to evaluate asset-based lending? Multiple forms of protection; #1 is collateral

Why go to an asset-based lender? Security, safety net, and speedy closing of deals

Is it a good deal or not? Second set of eyes to review deals; include terms to get an out

How has the industry changed? Increased competition and bigger audience

Who to include on your team and build your network? Responsible and reliable partners, contractors, insurance companies, roofers, and structural engineers 

What's the hardest part of the business? Not finding deals but managing contractors

How did lottery curse lead to one of Eddie's biggest wins? Bought house from Texas lottery winner who burned through millions of dollars in a few months

How to create a win-win for client and company? Do business right to build clientele, your brand, and word-of-mouth referrals without needing to be the cheapest 

Are meetups worthwhile, why? Education, networking, and fostering a community
Resources
Anderson Advisors Tax and Asset Protection Event
Full Episode Transcript
Michael: Welcome everybody to the Anderson Business Advisors Podcast. We got Eddie Gant here today. This is also a subsection, we've got Bowman's Business Brief, and today we got Eddie Gant with Jet Lending. We're going to pack 30-45 minutes full of great little nuggets. I wanted to get Eddie on this podcast because we've been following Eddie for years now and he's got great insight to a lot of real estate investors and ways that he can help them out. Welcome Eddie.
... Read Full Transcript