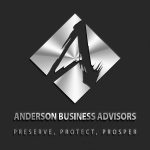 Do you want to enjoy a lifestyle free from tenants, toilets, and trash? Maybe it's time to invest in the self-storage business. Today, Michael Bowman of Anderson Business Advisors and Bowman's Business Brief talks to Scott Meyers of Self-Storage Profits, Inc., which offers educational courses, events, and mentoring/coaching.  
After becoming a penniless landlord in the single-family rental and apartment business, Scott began investing in self storage. He quickly sold all his single-family rentals and apartments to create a small empire of self-storage facilities nationwide. Scott focuses on syndicating self-storage deals and helping others launch their own self-storage business.
Highlights/Topics: 
What's Scott's story and evolution into investing? Shifted from being a hobby to business, but not as much cash flow and free time as anticipated

What was the first downturn that Scott experienced? During the tech bubble and recession in 1999-2000, when most of his tenants left to buy their own homes

Why are self-storage facilities in demand? During economic downturns, people lose their jobs, times are tough, and extra stuff is moved into storage until things turn around

What are the details of self storage? Scott talks to and teaches people about the benefits of self storage and what not to do

Why did Scott decide to teach others about self storage? Divine calling and mission field due to his story being similar to others struggling in real estate

Is funding available for self storage? There's no shortage of lending sources and supplying money flowing into self storage

What are Scott's tips and tricks to getting into self-storage business? Start sooner than later, know how to value market, evaluate numbers, get mailing lists to send out mailers, talk with brokers, and find facilities

Why isn't Scott afraid of aggregators? Nobody's forcing owners to use aggregators; look at the market, Websites, traffic, and placement to spend money that draws people in

What is Scott's Self Storage Evaluator? Underwriting software that analyzes storage facilities and shows about 150 income and expense categories and calculations
Resources
Community Reinvestment Act (CRA)
Anderson Advisors Tax and Asset Protection Event
Full Episode Transcript:
Michael: Welcome, everybody. This is Michael Bowman. This is the Bowman's Business Brief. Today, I'm very excited because I've been trying to get Scott Meyers on the phone or at least on the podcast or the webinar for a long time now. In fact, I've known about Scott through a mutual friend. I always heard great things from clients. Also, I saw him live. 
... Read Full Transcript