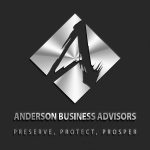 How do you write off your vehicle exclusively for your business? Toby Mathis and Jeff Webb of Anderson Advisors answer your tax questions. Submit your tax question to taxtuesday@andersonadvisors.
Highlights/Topics:
I have an LLC but I want to know if I need one for each of my properties that are short-term rentals (STRs)? You don't need one for every short-term rental. If you can do that, it's a great idea to have one for every rental, but you don't have to.
Can you write off a new truck purchase for use exclusively for my business? It depends on the size and type of truck. If it qualifies as equipment, you can write off 100% of it. Don't put your car in your business because you have to use it more than 50% or there's adverse tax consequences. If your company owns your truck and you start  using it personally, it's a taxable event to you.
I operate my business out of my home and want to rent the home to my entity so I can write off the mortgage rental expense as a business expense and use a primary residence loan to purchase a new home. Can I achieve this by writing a lease to my business? Never rent to your corporation or rent your house out to a business. Instead, have the business reimburse you.
For all questions/answers discussed, sign up to be a Platinum member to view the replay!
Go to iTunes to leave a review of the Tax Tuesday podcast.
Resources:
1202 – Qualified Small Business Stock
Infinity Investing: How The Rich Get Richer And How You Can Do The Same by Toby Mathis
Full Episode Transcript:
Toby: Welcome to Tax Tuesday. My name is Toby Mathis. 
... Read Full Transcript