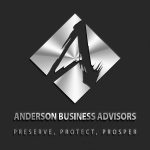 In this episode, Toby Mathis, Esq., of Anderson Business Advisors, is joined by Doug Sandler, CEO of Turnkey Podcast Productions. Doug co-founded Turnkey to help individuals build community, grow influence, and make money using podcasting. Doug is the author of Amazon best seller "Nice Guys Finish First," and hosts his own podcast "Nice Guys on Business."
Doug and Toby discuss how Doug went from being a highly paid bar mitzvah DJ to a successful podcast coach, who should and should not be trying to monetize their podcast with Doug's program, and you'll hear a few success stories of Doug's former clients who created huge revenue streams using his methods.
Highlights/Topics:
Promoting his book "Nice Guys Finish First"
"Podfade" at around episode 10-11, many quit
Revenue is not going to come from advertising
The "golden opportunity" is the guest in the guest seat
Asking questions – interviewer vs. salesperson
Ideal candidates to create a podcast
"Lifetime value" of a guest to invite on your podcast
Monetizing in different time frames and diversifying
Success stories – Lou Diamond and Stan the Annuity Man
Working with Doug requires an open mind and blank slate
Know your "MOM" – Market, Offer, and Message
5 Ways to Make Money Podcasting – the call to action on today's show
Resources:
Free PDF 5 Ways to Make Money Podcasting
Free Asset Protection Workshops
Full Episode Transcript:
Toby: Hey guys, this is Toby Mathis with the Anderson Business Advisors podcast. I am joined today with Doug Sandler. Welcome Doug.
... Read Full Transcript