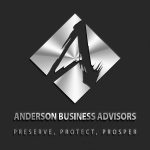 In this episode of Anderson Business Advisors, Toby Mathis speaks with attorney Brent Nelson, partner at Rimon Law in San Francisco. Brent helps his clients understand, improve, and protect family structures that include trusts, business entities, private investments, charitable giving, and family governance. He is an established and respected thought leader in his field, and hosts the popular Wealth and Law Podcast.
You'll hear Toby and Brent discuss a wide variety of scenarios and situations surrounding trusts – who should have them, how they can benefit you, and all the things they can't do.  People out there will try to tell you that you can avoid paying taxes by utilizing a trust, but as Brent and Toby explain, the IRS and the courts will usually always win, and they will eventually get what you owe.  In fact you may even be paying more taxes than necessary with some trusts.  In the end, you won't get out of paying the taxes you owe, and you may just complicate your life by stashing your money in certain kinds of trusts, especially those promoted by less-than-scrupulous individuals.
Highlights/Topics:
Trusts are not a way to avoid paying taxes – grantor trust rules
Only certain trusts can own S-corp stock
A "three-trust mechanism" – is it valid?
When you should use a trust and its benefits?
Promissory notes for stocks in trust
Making sure trusts allow the client to live the lifestyle they are used to
Non-US citizens/non-residents cap has been $60,000 since the 1930s
If you have a green card, you can be taxed and fall under the $12M cap
Canada's exit tax
Setting up a simple living or revocable trust is advisable no matter how little money you have
Fund-promoted trusts in foreign jurisdictions – be very suspicious – you don't save taxes, it's just more complicated
Resources:
Full Episode Transcript:
Toby: Hey, guys, this is Toby Mathis with the Anderson Business Advisors Podcast. I am really lucky today to have Brent Nelson who's another attorney who works with a wealthy international clientele. I love picking the brains of folks like that.
... Read Full Transcript