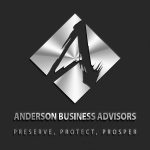 In this episode of Anderson Business Advisors, Toby Mathis speaks with attorney Jonathan Evans from Anderson Advisors. You'll hear Toby and Jonathan discuss all the pros and cons of LLCs – they are expensive in some states, more affordable in places like Wyoming and Delaware, they don't provide the stock tax breaks that other entities do, and there are some investment restrictions. However, the name itself shows one of their greatest benefits which is "Limited Liability" and separating you personally from your business entity. They are flexible, offer a lot of choice, and in the end, are still a good option for setting up your business.
Highlights/Topics:
Jonathan's background
The problems with LLCs – expenses in certain states
LLCs don't have stock – but there are huge tax breaks for businesses that DO have stock – the 1244 and the 1202
Olmstead v. The FTC in Florida's Supreme Court – opening single -member LLCs to creditors
Wyoming is a leader for affordable asset protection
Investment restrictions in LLCs vs. corporations
LLCs and international investors
Disregarded entities and active businesses
Some redeeming qualities of LLCs – "Limited Liability" being number one
Flexibility and choice in operations with LLCs
The LLC is still a valuable entity for your business – work with a professional
Resources:
Full Episode Transcript:
This is the Anderson Business Advisors Podcast, the show for real estate investors, stock traders, and business owners. We help you keep more of what you earned and protect what you've built. Let's get started.
... Read Full Transcript