Introducing Anderson's
Startup University | February 6th – 7th, 2015  |  Las Vegas, NV
STARTUP UNIVERSITY DETAILS
Are you one of those who people who create a Corporation, LLC, Living Trust or other entity but fail to finalize the small details? Maybe you are not even aware of what you need to do after your entity is set up. Left untreated these can lead to catastrophic consequences if you or your business is sued or audited. Don't become another story we use in our events to illustrate what not to do. Find peace of mind and solutions at our two day training while you work closely with Anderson Advisor's team of Attorneys, CPAs and Financial Strategists to ensure your entity plan is in perfect shape while learning the latest in tax reduction and wealth planning strategies.
WHO SHOULD ATTEND
This training assumes you already have a Corporation, LLC or other entity and are interested in maximizing the benefits of these entities. This training is for Real Estate Investors, Stock Traders, Small Business Owners, or Medical/Other Professionals who understand what an entity is but would like more training on its use and benefits. Simply put it is for those business minded people who would like to reduces taxes and keep their plan in compliance. Do not take this training if you do not have a business entity or, at a minimum, understand their basic benefits. The instructors will only be providing a brief overview of entity basics before delving into the topics enumerated below.
Click to Register
SPEAKERS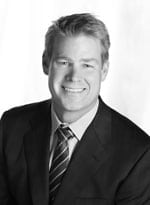 Clint Coons
Attorney, Author and Real Estate Asset Protection Specialist
Mr. Coons is a founding partner of Anderson Law Group and current manager of Anderson's Tacoma office. After graduating from the University of Washington with a business degree, Mr. Coons began his career in construction. Giving up the hammer for a gavel, he graduated from Seattle University School of Law in 1997. Mr. Coons' book, Asset Protection for Real Estate Investors, has brought him national recognition as an expert in protection and tax planning for real estate investors. A real estate investor in his own right, Mr. Coons' practice involves the structuring of land trusts, limited liability companies, and other business forms to shield investors from the myriad of challenges facing them in the new economy. Mr. Coons is noted for his unique ability to take a complicated law or structure and explain it in crystal clear terms. This, combined with his dynamic speaking and on-camera personality, has made him a favorite at asset protection and tax-related programs across the country.
Toby Mathis

Attorney, Author and Business Tax and Credit Expert
Mr. Mathis is a founding partner of Anderson Law Group and current manager of Anderson's Las Vegas office (formerly BOSS Business Services). Since 1999, Mr. Mathis has helped Anderson grow its practice from one of business and estate planning to a thriving tax practice and national registered agent service with more than 18,000 clients. In his work as an attorney, Mr. Mathis has focused exclusively in areas of small business, taxation, and trusts since 1997. In addition to managing the Las Vegas office, Mr. Mathis was the past director and host of the longest-running local business radio program on KNUU in Las Vegas; "The BOSS Business Brief". Mr. Mathis sits on the board of directors for several companies and was recently appointed to the local board of Entrepreneurs' Organization, a worldwide association of owners of successful businesses. He has authored more than 100 articles on small business topics and has written several books on good business practices, including first and second editions of Tax-Wise Business Ownership and 12 Steps to Running a Successful Business.
Startup University February 6th & 7th 2015
MEETING ROOM: Our meeting room at the Hard Rock Hotel is Festival Hall. 
EVENT TIMES:  Times for breaks and lunch may change slightly, but our goal is to start and end on time. The exact schedule of topics will be announced in the opening session.
FRIDAY – February 6th
  10:00 AM – 12:00 PM – Pre-event Consults (Reservations Required)
  12:00 PM- 12:45 PM- REGISTRATION
  1:00 PM – 3:00 PM – OPENING SESSION
  3:00 PM – 3:15 PM – BREAK
  3:15 PM – 4:30 PM – SESSION I
  4:30 PM – 4:45 PM – BREAK
  4:45 PM – 6:00 PM – SESSION II
 SATURDAY – February 7th
  9:00 AM – 11:00 AM – SESSION III

  11:00 AM – 11:15 AM – BREAK

  11:15 AM – 12:30 PM – SESSION IV

  12:30 PM – 1:45 PM – LUNCH ON YOUR OWN

  1:45 PM – 3:30 PM – SESSION V

  3:30 PM – 3:45 PM BREAK

  3:45 PM – 6:00 PM SESSION VI
WHAT YOU WILL LEARN AND SPECIAL FEATURES
Basic principles of business and personal income taxation

Creative ways to structure your business to minimize state and federal taxation

Avoid the latest IRS audit traps – we will teach you how

3 strategies to protect the equity in your personal residence

The mistakes 7 out of 10 CPAs make when preparing a return for real estate investors

Unconventional ways to hold title to property to maintain privacy of ownership

How to avoid the new monthly Broker Fees when holding a trading account in a LLC or Limited Partnership
WHY YOU SHOULD ATTEND
This training will teach existing business owners how to fully implement their entity structures the right way while finding creative ways to increase their benefits of business ownership.  All attendees will have the ability to sit down and meet one on one with an attorney or CPA. This training is for business owners who want to make sure they are doing it right.  
Hard Rock Hotel & Casino Las Vegas
4455 Paradise Rd, Las Vegas, NV 89169
You can reserve your room online by clicking here. 
This event is
GUARANTEED

to give you more in terms of tax saving strategies and wealth planning or your

MONEY BACK!
We Provide a 100% Satisfaction – Money Back Guarantee
Join Us At Startup University
Startup University Registration Fee – $1495
******REGISTER EARLY – OUR LAST EVENT NEARLY SOLD OUT********
Registration Fee – $1495
STARTUP UNIVERSITY AGENDA
Agenda coming soon…
Our Guarantee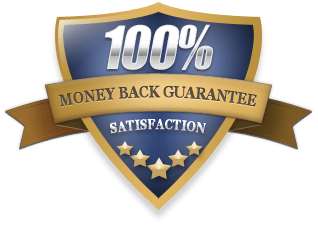 The Guarantee: "If after the first day you don't believe you've received the value of your registration fee simply let one of our staff know and we'll provide a full refund – no questions asked."
MEMBERS REGISTER NOW FOR ONLY $295 (1 guest FREE)
PAST ATTENDEE COMMENTS
"Very informative, I saw with my own eyes that Anderson Advisors really cares!"
"The preparation and organization put into the Workshop was very evident and most appreciated."
"The variety of topics and speakers was outstanding."
"Even though it was a very large group attending, I thought that the size of the supporting staff was adequate to really give personal attention to everyone who requested assistance."
"Great spirit put forth by all Anderson representatives, made us feel as part of the family."
"The attitude of EVERY presenter 110%"
"All your employees I met have been top notch"
"I learned a lot -wish I would have done this sooner."
"The team was focused on my needs and wanted to make sure all my questions were answered….no matter how long it took."
"Great fine tuning for those like me who have been using our structures for a year or two."
Startup University Registration Fee – $1495
******REGISTER EARLY – THE LAST INC U IN JUNE NEARLY SOLD OUT********