Introducing Anderson's
Startup University | February 6th – 7th, 2015  |  Las Vegas, NV
STARTUP UNIVERSITY DETAILS
Are you one of those who people who create a Corporation, LLC, Living Trust or other entity but fail to finalize the small details? Maybe you are not even aware of what you need to do after your entity is set up. Left untreated these can lead to catastrophic consequences if you or your business is sued or audited. Don't become another story we use in our events to illustrate what not to do.
Find peace of mind and solutions at our

two day training

while you work closely with Anderson Advisor's team of Attorneys, CPAs and Financial Strategists to ensure your entity plan is in perfect shape while learning the latest in tax reduction and wealth planning strategies.
WHO SHOULD ATTEND
This training assumes you already have a Corporation, LLC or other entity and are interested in maximizing the benefits of these entities. This training is for Real Estate Investors, Stock Traders, Small Business Owners, or Medical/Other Professionals who understand what an entity is but would like more training on its use and benefits. Simply put it is for those business minded people who would like to reduces taxes and keep their plan in compliance. Do not take this training if you do not have a business entity or, at a minimum, understand their basic benefits. The instructors will only be providing a brief overview of entity basics before delving into the topics enumerated below.
WHAT YOU WILL LEARN AND SPECIAL FEATURES
Basic principles of business and personal income taxation

Creative ways to structure your business to minimize state and federal taxation

Avoid the latest IRS audit traps – we will teach you how

3 strategies to protect the equity in your personal residence

The mistakes 7 out of 10 CPAs make when preparing a return for real estate investors

Unconventional ways to hold title to property to maintain privacy of ownership

How to avoid the new monthly Broker Fees when holding a trading account in a LLC or Limited Partnership

Avoiding common mistake in documenting business expenses

Title issues surrounding transferring real estate into LLCs or Land Trusts

Why your tenants should never deal with you directly

10 proven steps to generate $50,000 to $100,000 of credit for your business within 6 months

How to partner with your Self Directed IRA or Pension Plan

Where to find non-recourse lenders who loan up to 70% LTV

Avoid becoming a defendant in a lawsuit when you seller finance your next house or enter into a lease option – Dodd-Frank and its impact in 2014

Stock Traders and Real Estate Investors are in the IRS Cross Hairs – learn how to stay under their radar

3 critical steps you better be making now to maximize your Social Security payout later

The secrets to building a tax free retirement – and it doesn't include a ROTH IRA

Why you should strongly consider shutting down your self directed IRA in 2014

Common estate planning failures and how to avoid them

Why every real estate investor needs a Series LLCs

What to avoid when transferring money between your entities

Why so many corporate veils fall apart in a lawsuit

Stripping away your equity with an LLC

How to prevent your estate from being taxed twice when you pass
WHY YOU SHOULD ATTEND
This training will teach existing business owners how to fully implement their entity structures the right way while finding creative ways to increase their benefits of business ownership.  All attendees will have the ability to sit down and meet one on one with an attorney or CPA. This training is for business owners who want to make sure they are doing it right.  Just read what a few of our previous attendees had to say… "Tremendous Information Presented" – May 2013 Attendee "100% would recommend it to a friend" – May 2013 Attendee "Great content. Lots of useful information" – May 2013 Attendee
This event is
GUARANTEED

to give you more in terms of tax saving strategies and wealth planning or your

MONEY BACK!

EVENT HOTEL

TBD

Las Vegas, NV  89121
Expert Training from our Team of Lawyers, CPAs and Financial Experts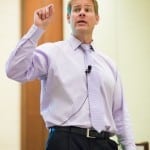 Friendly and Informative Staff to Help You at Every Session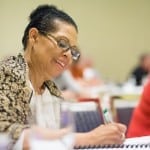 One-on-One Private Consultations to Meet Your Specific Needs
Real Estate Asset Protection, Tax Reduction, Retirement Planning and more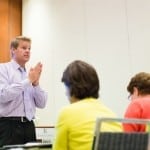 We Provide a 100% Satisfaction – Money Back Guarantee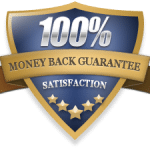 Join Us At Startup University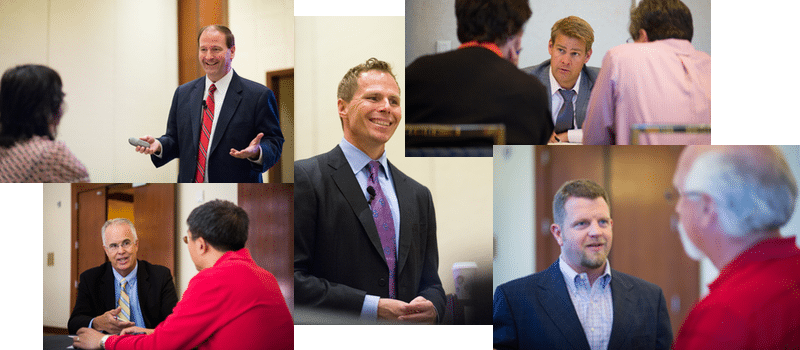 Start Up University
Registration Fee – $1495
******REGISTER EARLY – OUR LAST EVENT NEARLY SOLD OUT********
SPEAKERS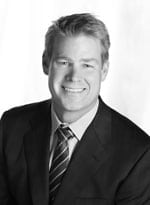 Clint Coons
Attorney, Author and Real Estate Asset Protection Specialist
Mr. Coons is a founding partner of Anderson Law Group and current manager of Anderson's Tacoma office. After graduating from the University of Washington with a business degree, Mr. Coons began his career in construction. Giving up the hammer for a gavel, he graduated from Seattle University School of Law in 1997. Mr. Coons' book, Asset Protection for Real Estate Investors, has brought him national recognition as an expert in protection and tax planning for real estate investors. A real estate investor in his own right, Mr. Coons' practice involves the structuring of land trusts, limited liability companies, and other business forms to shield investors from the myriad of challenges facing them in the new economy. Mr. Coons is noted for his unique ability to take a complicated law or structure and explain it in crystal clear terms. This, combined with his dynamic speaking and on-camera personality, has made him a favorite at asset protection and tax-related programs across the country.
Toby Mathis
Attorney, Author and Business Tax and Credit Expert
Mr. Mathis is a founding partner of Anderson Law Group and current manager of Anderson's Las Vegas office (formerly BOSS Business Services). Since 1999, Mr. Mathis has helped Anderson grow its practice from one of business and estate planning to a thriving tax practice and national registered agent service with more than 18,000 clients. In his work as an attorney, Mr. Mathis has focused exclusively in areas of small business, taxation, and trusts since 1997. In addition to managing the Las Vegas office, Mr. Mathis was the past director and host of the longest-running local business radio program on KNUU in Las Vegas; "The BOSS Business Brief". Mr. Mathis sits on the board of directors for several companies and was recently appointed to the local board of Entrepreneurs' Organization, a worldwide association of owners of successful businesses. He has authored more than 100 articles on small business topics and has written several books on good business practices, including first and second editions of Tax-Wise Business Ownership and 12 Steps to Running a Successful Business.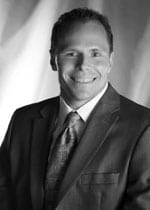 Greg Boots
Attorney, Author and Self-Directed Retirement Plans Expert
Mr. Boots is a partner with Anderson Law Group and works out of the firm's Tacoma office. He received his Bachelor of Science degree from Washington State University and his law degree from Seattle University. In addition to being a licensed attorney in multiple states, Mr. Boots has his Series 6, 63, 65 and life licenses. Mr. Boots has extensive experience in working with self directed IRA, retirement plans, and a variety of other non-traditional tax deferral strategies. Since joining Anderson Law Group in 1999, Mr. Boots has overseen Anderson's estate and retirement planning departments. He has served as a professional reference for Entrepreneur Magazine and is featured in the Entrepreneur's Almanac covering business planning and asset protection. Mr. Boots recently authored a book, The Secret, on this emerging wealth preservation field. As an avid real estate investor and nationally recognized noted speaker on complex business planning topics, Mr. Boots counsels real estate investors and small business owners on asset preservation and tax minimization.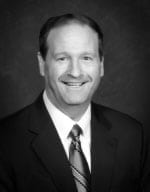 Steven Kalt
CPA and Tax Expert
Steven Kalt has over 23 years of experience in public accounting and has been a CPA for 20 of those years. Mr. Kalt has operated his own accounting practice as well as having served as a tax director for American Express Tax and Business and a Vice President of Finance for the Upper Deck Company. Mr. Kalt joined Anderson Advisors in 2009 and currently serves as the Tax Manager for DG Anderson, LLC. He has overseen and prepared tens of thousands of tax returns for Real Estate Investors, Business Owners and Traders over the last 23 years. Mr. Kalt is asked to speak often on his insight on strategies to lower the overall tax bill of Real Estate Investors and Business Owners.
Registration Fee – $1495
START UP UNIVERSITY AGENDA
Agenda coming soon…
Our Guarantee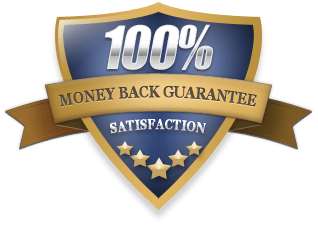 The Guarantee: "If after the first day you don't believe you've received the value of your registration fee simply let one of our staff know and we'll provide a full refund – no questions asked."
MEMBERS REGISTER NOW FOR ONLY $95
PAST ATTENDEE COMMENTS
"Very informative, I saw with my own eyes that Anderson Advisors really cares!"
"The preparation and organization put into the Workshop was very evident and most appreciated."
"The variety of topics and speakers was outstanding."
"Even though it was a very large group attending, I thought that the size of the supporting staff was adequate to really give personal attention to everyone who requested assistance."
"Great spirit put forth by all Anderson representatives, made us feel as part of the family."
"The attitude of EVERY presenter 110%"
"All your employees I met have been top notch"
"I learned a lot -wish I would have done this sooner."
"The team was focused on my needs and wanted to make sure all my questions were answered….no matter how long it took."
"Great fine tuning for those like me who have been using our structures for a year or two."
Inc University Dallas, TX
Registration Fee – $1495
******REGISTER EARLY – THE LAST INC U IN JUNE NEARLY SOLD OUT********