ATTENTION THINK REALTY INVESTORS
Claim Your Show-Me-the-Money Stimulus Cheat Sheet
PLUS a Free Strategy Session Now!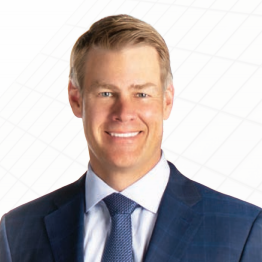 CLINT COONS, ESQ.
Founding partner attorney, active real estate investor, small business owner, & author
Fill out the Form Below to Get the Stimulus Bill Money Cheat-Sheet and a Free Strategy Session
Sorry, this form is not available.
✔
Get the Show-Me-the-Money Stimulus Cheat Sheet, a comprehensive overview of CARES Act provisions for small business owners, breaking down how to access the funds and the various terms and conditions that apply — in a one-page, easy-to-understand cheat sheet
($250 value)
✔ Schedule your free Strategy Session with a certified Senior Advisor at Anderson Business Advisors to assist in developing a Structure Blueprint customized to your individual investing & situation. This is the first step to protecting your assets, lowering your liability, and saving BIG on taxes
($750 value)
What you will receive during your 30-minute Strategy Session:
✔ A clear investment strategy
✔ A detailed risk assessment to assist in lowering risk areas that could wipe out all your assets with one wrong move
✔ A Wealth Planning Blueprint outlining the best entity structure for your individual investing situation and financial goals
✔ Business planning tips to know how to run your investments as a business and not get turned down by lenders left and right
✔ Your next action step
This offer is only available to US residents. A $1,000 value. About Anderson Business Advisors
Anderson Business Advisors is a national legal and tax planning firm engaged in working with real estate investors for over 20 years.
Unlike many of our competitors who focus solely on either tax planning or asset protection, we offer comprehensive business planning to elevate your real estate investing. We combine tax planning, asset protection, and business planning when working with real estate investors to help them reach their goals much more quickly.
Why Us?
Our tax strategists and attorneys understand the complexities of building a real estate business and the unique concerns of real estate investors, such as qualifying for financing or positioning a property to sell.
Led by a team of experienced real estate investors who also happen to be expert taxation and asset protection attorneys, our approach to comprehensive planning remains focused on helping our clients build an efficient and secure real estate portfolio.