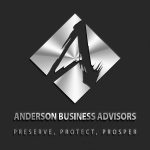 If you are a real estate investor, Toby Mathis and Carl Zoellner of Anderson Advisors talk about how to fill out your tax returns. Submit your tax question to taxtuesday@andersonadvisors.
Highlights/Topics:
Can you speak about conservation easements as a way to decrease taxes in the correct and legal way? Conservation easement is donated property for a specific purpose
Can an LLC buy back member units from individual members? Technically, your LLC as a whole could buy back member units, but usually when looking at member units in an LLC, ownership's dictated as a percentage
Is doing this when members are IRA accounts, a prohibited transaction? It depends
What line numbers on tax returns are the most important when trying to qualify for funding as a self-employed sole member LLC as a real estate investor? Refer to schedules A, C, E, and K-1 on Form 1040
If I want to establish an Airbnb from my timeshare, how do I structure my entities? What is the best way to operate that to save tax? Depends on timeshare rules and then refer to IRS's Publication 925
For all questions/answers discussed, sign up to be a Platinum member to view the replay!
Go to iTunes to leave a review of the Tax Tuesday podcast.
Resources:
Gene Guarino – Residential Assisted Living Academy
Full Episode Transcript:
Toby: All right, guys. Hopefully, you're able to see us and everything's good. My name's Toby Mathis, and I'm joined by Carl Zoellner. What's up, brother?
... Read Full Transcript