Tax & Asset Protection

Workshop
Real Estate Asset Protection Live Stream Workshop and Seminar – Protect Your Investments Today and Minimize Unnecessary Risks
You've likely heard the expression, 'Those who fail to plan, plan to fail.' As a real estate investor, stock trader, or small business owner, this rings especially true.
No one wants to lose everything they've worked so hard for because of one frivolous lawsuit.
No one wants to pay more taxes than they have to.
No one wants to work hard for years and have little to show for it.
That's why it's critical to develop a workable plan as soon as possible.
You've come to the right place — the Tax & Asset Protection Workshop is designed to do just that.
The course was informative, educational and fun! Everybody that works for Anderson is full of rigor and positive energy which makes learning with them an amazing experience.
I'm very excited to learn more and get my business structure set up in such a way that I'm protecting myself and my assets to leave something to my grandchildren. As a investor just starting out, I'm learning what I need to do to structure my investments correctly and these guys have been wonderful.
Who Should Attend the Tax and Asset Protection Workshop?
It doesn't matter if you're just starting out in business or investing, haven't begun yet, or have been doing this for decades. You're guaranteed to walk away with the same real-life strategies and techniques the most successful real estate investors and business owners are using RIGHT NOW — that you've never heard of or even thought about before — that you can implement into your own plan immediately.
Tax & Asset Protection Workshop Speakers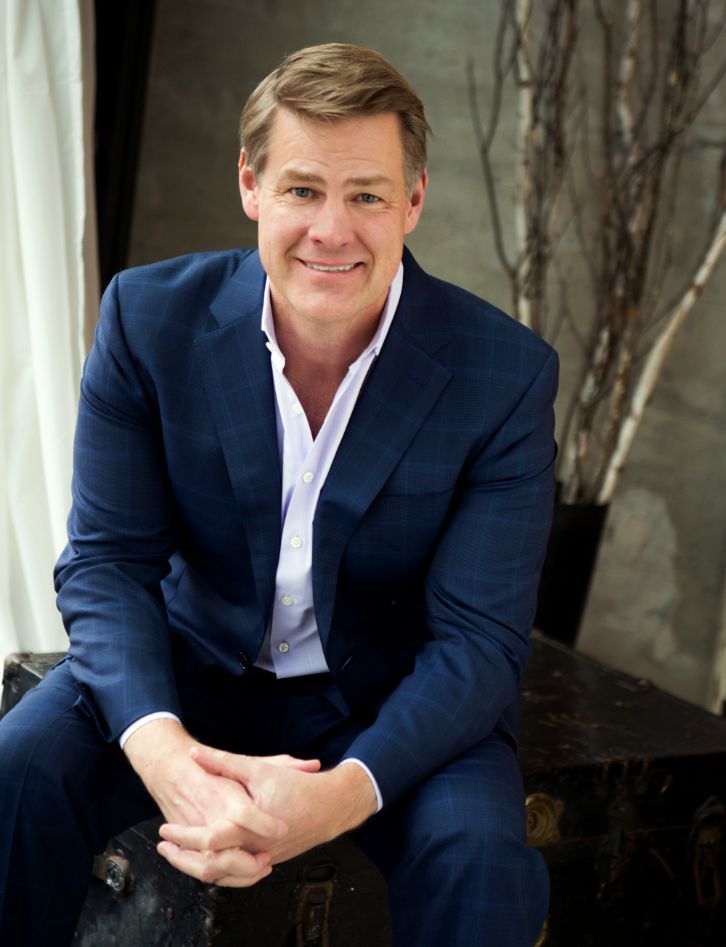 Clint Coons, Esq.
Founding Partner Attorney
As one of the founding partners of Anderson Business Advisors, Clint has grown his legal and tax firm to over 500 employees by assisting real estate investors with creating and implementing solid entity structuring plans. His success in these regards is in large part due to his personal investing experience.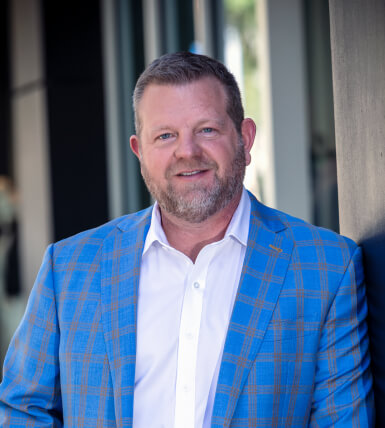 Toby Mathis, Esq.
Founding Partner Attorney
Toby is an attorney on a mission to help investors and business owners keep and grow more. A founding partner of Anderson Business Advisors, Toby helped Anderson grow its practice from one of business and estate planning to a thriving tax practice and registered agent service with tens of thousands of clients nationwide.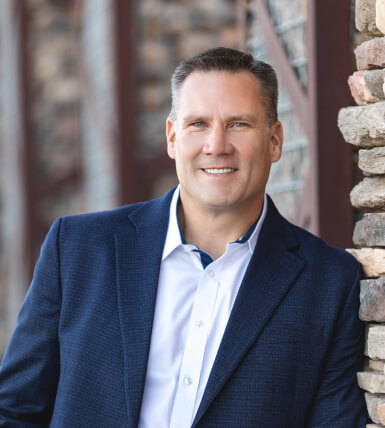 Michael Bowman, Esq.
Partner Attorney
Michael is a partner with Anderson Business Advisors and practices in the areas of civil and commercial litigation, wealth preservation, and business and estate planning. He is an attorney, professor, author, and national speaker and educator on topics including asset protection, business tax, estate planning, and more.
Taught by nationally-renowned expert attorneys in real estate investing asset protection, tax planning, and generational wealth planning… who also happen to be active investors with decades of experience… this educational workshop is guaranteed to help you:
Discover the risks associated with your real estate investing and how to avoid them

Uncover tried and true tax strategies that very few investors use or even know about

Create a plan that protects your existing assets and leave a legacy for generations to come.
Register for an upcoming workshop today if you want to protect your business and personal assets from snoopy lawyers, creditors, or even greedy people out to make a quick buck who want to take advantage of YOU.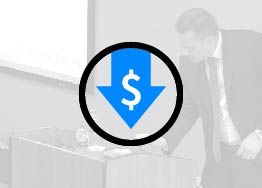 Liability Reduction
Learn how to operate your investing or business without bringing on personal liability exposure to the multiple threats looking to take what you have earned.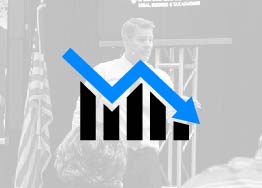 Tax Reduction
Keep more of what you earn by learning the top 20 tax strategies our clients use to save on over $13k in taxes on average.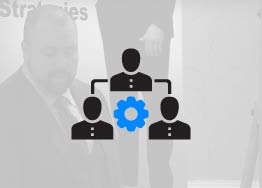 Business Structuring
Creating the wrong entity for your business will impair its growth and possibly your ability to work with lenders. Learn how to create a business structure that will work for and not against you.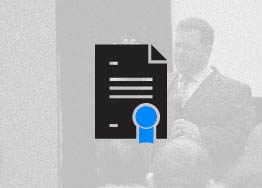 Legacy Wealth
Mastering your business is only one part of successful planning. Knowing how to pass on your wealth to future generations to avoid taxes and leave a legacy is the culmination of a life's work.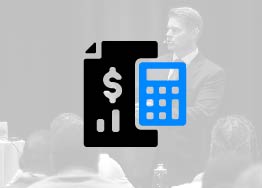 Retirement Strategies
Learn how to harness the Tax Code to create a tax-free retirement and put your IRA and 401(k) to use in ways no one ever talks about.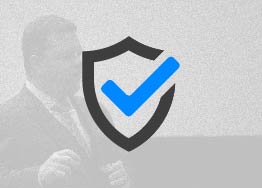 Asset Protection
Your assets are precious. Protecting what you own and plan to acquire should be a top priority. Learn over 15 strategies to build a fortress around your life and assets.
What Past Attendees Have To Say
The course was informative, educational and fun! Everybody that works for Anderson is full of rigor and positive energy which makes learning with them an amazing experience.
I'm very excited to learn more and get my business structure set up in such a way that I'm protecting myself and my assets to leave something to my grandchildren. As a investor just starting out, I'm learning what I need to do to structure my investments correctly and these guys have been wonderful.
Your Schedule For The Workshop
Start of Class
9:00 am pst
Threat Planning & Understanding Liability
Risk Reduction
Asset Protection
Privacy & Anonymity Strategies
Understanding Income Types & Business Entities
Strategies for Structuring Different Investing Activities
Tax Mitigation Using Entity Structuring
Advanced Business Planning for Tax Reduction
Retirement Planning and Investing Strategies
Real Estate Dynasty Planning Strategies
The Anderson System

Have Questions?
Reach out to an event advisor at 888-629-8876 for more details.
*Times and speakers subject to change
Don't let taxes and lawsuits bite you in the assets.
The Tax & Asset Protection Workshop will help you…
Avoid the biggest mistakes that unsuspecting real estate investors make when buying, selling, or leasing properties.
Understanding your risks and liabilities is just the first step in creating your asset protection plan.
Make your personal assets "invisible" to anyone trying to take your wealth.
Learn how to become anonymous AND appear as if you own nothing… just in case.
Legally save thousands of dollars a year in income taxes… after overpaying for years.
We'll share how you can get all or some of what you've overpaid back AND what to do for future tax planning.
Recognize and avoid costly dangers to your financial freedom.
You don't know what's lurking around the corner that can threaten everything you've worked so hard for… but we do.
Discover what your local attorney and CPAs are getting wrong about the risks you face.
They don't know as much as we do about your specific business activities.
Frequently Asked Questions
Where can I take real estate classes?
We usually offer real estate classes in several locations in the United States. We also live stream our classes right to your computer, tablet, or phone. Our jam-packed real estate school operates as weekend classes, so this valuable education won't have to interfere with your work.
How much are real estate classes?
These incredible real estate classes are valued at almost $1,500, but tickets are currently $995 for up to two attendees. We also have other pricing plans if you want to bring a larger group to the training. We want to deliver the most important information to you over the course of our three day seminar. You'll receive helpful and insightful information about real estate that can make you a better investor.
Does real estate provide passive income?
Real estate is often mistakenly viewed as a source of passive income. While it's true that investing in real estate creates an empowering source of wealth, there is nothing passive about the process of protecting your landed assets. Turning real estate into a profitable venture involves active education about the best ways to grow your real estate portfolio—and how to protect your assets from liabilities and tax losses.
To that end, Anderson Advisors is offering a three day real estate class for investors of all levels. These classes are packed with information about how to structure your real estate investments for maximum profit and asset protection. The partners at Anderson have leveraged their decades of experience in real estate, tax advising, and asset protection to put an impactful course together that will help you make more money with real estate—whether you're just starting out or you're a long time investor.
How long are real estate classes?
The real estate classes will be conducted over the course of three immersive, content-packed days. On day one, we cover topics like how to keep Uncle Sam out of your pocket and the importance of an estate plan for generational wealth building. On day two, we cover how to leverage your IRA or 401(k) for investing in real estate, along with the importance of using a land trust. Day three focuses on how to partner with other investors, and various strategies for specific investing situations.
Of course, over the course of all three days we'll also cover other topics like risk reduction and identifying threats to your real estate portfolio. Prepare to take three days off so you can get fully immersed in the content, because the real estate classes are scheduled from 8:30 in the morning until 5:00 in the afternoon.
How hard are real estate classes?
We've designed these courses to provide valuable information for real estate investors at every level. Whether you're a seasoned landlord or you're just getting started in real estate, this course will provide valuable insights about protecting your property and structuring your assets. We are teaching this course to make the information accessible and easy to implement—not to confuse you or charge for follow up seminars.
How do you get into real estate training?
Get started by signing up for real estate classes today. There are no applications to fill out, and no qualifications. Even if you don't own any assets, and you just want to learn about how to get started in real estate and protect your assets, that's great. On the other hand, if you own an apartment complex or commercial real estate, you're not too big to qualify either. Come one, come all, and show up. This course is for you.
Is real estate training profitable?
Absolutely—and if you need some proof of that, look at the testimonials from past attendees. Real estate is a great way to build wealth, but if you don't go about it the right way, you can leave yourself and your assets open to legal risk. A training like this will teach you how to structure your real estate investing process so that it is secure against lawsuits or bad deals, either of which can derail your progress. Then of course, there are always taxes, whether it's property taxes or a capital gains tax wiping out what you've made on flipping homes. Taking one of our real estate classes will show you the right way to protect what you've earned—which is how you keep real estate profitable.
Of course, the exact amount of success will vary from person to person. The valuable information we provide is the same for every attendee. How those investors implement what we share is up to them. But you can place your bets on the fact that we will do everything we can to educate investors on how to protect the value generated by their hard work in real estate.
What is the best online real estate training course?
We think it's fair to say that Anderson Advisors is offering one of the best online real estate training courses around. We are a dedicated team of attorneys who work with clients nationwide with tax advising and asset protection. Since 1993, Anderson Advisors has helped real estate investors, stock traders, and business owners to structure their business in a way that minimizes their tax losses, while protecting their assets. The Tax & Asset Protection Workshop is a three day compilation of everything we know about this topic. Our goal is to deliver exceptional insight and value to our workshop attendees.
How do I benefit from the training offerings?
You'll walk away from this real estate training with a better understanding of what asset protection means and how it can help you increase your profits. Asset protection is not just about taking a defensive stance with legal vehicles for reducing your personal liability. Asset protection is also about proactive strategies for minimizing your losses to taxes, which of course means more profit to you. Even if you're not an investor, but an appraiser or property management professional, getting some education around these topics can increase your networking power. It might even be the last little bit of education needed to catapult you to start building your own real estate portfolio.
Are real estate classes worth it?
Very much so. We're not afraid to showcase the value that previous attendees have obtained from our real estate classes. Clients who have been with us for decades and finally taken this seminar are almost ecstatic about the value of what they learned about asset protection and tax planning…even if they've already been investing in real estate for decades. Other attendees found our course online, never having worked with us, and were so impressed with what they learned that they became clients. One past attendee sums it up when he says, "I learned all about how to structure my assets to protect my life's work…I can say this without a doubt, Anderson Business Advisors will make me money."
Can a real estate agent get anything out of this course?
A real estate agent or a real estate broker should look at this as a valuable continuing education course. Yes, a certificate from an online real estate school will help you meet your continuing education requirement for maintaining your broker's license—but a classroom with an instructor experienced in asset protection will set you apart as a real estate agent.
Becoming a successful salesperson in real estate sales is not just about taking a broker course, passing your licensing exam, and then checking that continuing education credit off your to-do list. The real estate industry is full of such individuals. A real estate agent well versed in how to give their clients and education about asset protection will build a successful real estate career. Such a broker becomes a valuable asset to investors who turn to this salesperson again and again. The more you know about the real estate industry, the more value your real estate salesperson license carries to investors—and that means more commissions from real estate transactions for you.
Of course, you may also find that this type of continuing education gets you inspired to start building your own real estate portfolio. With everything you'll learn in this course about asset protection, you'll know how to build up a real estate portfolio from the ground up. Best of all, there is no practice exam or licensing to worry about—this real estate course is all about giving you practical information to work with immediately.
Why take real estate classes?
Some of the people who have taken our seminars have already been investing in real estate for years. There is always room to grow in real estate, whether you're just starting out with investing or you hold multifamily properties in every state. Real estate classes conducted by a competent real estate professional will open up doors about how to make more profit. These classes will help you recognize opportunities you may not have seen before.